ukactive has today (29 May) unveiled a raft of new speakers and panellists set to take the stage as part of the five strands for Active Uprising 2019, taking place at Manchester Central on Thursday, 6 June.
A morning and afternoon panel session will run across each of five essential strands – Challenging the Mindset, ukactive Kids, ActiveLab, Sweat North, and Empowering the Workforce – allowing delegates to tailor their Conference experience to their own areas of interest and expertise.
As part of the ukactive Kids strand, ukactive Director of Children, Young People and Families Jack Shakespeare will chair a morning session on how the sector can create family-friendly active communities. Panellists include Beat the Street Marketing Director Katherine Knight, as well as EdComs Director Sarah Martin and Volair Leisure Head of Health and Fitness Lynn Wilson, discussing Team GB's national Travel to Tokyo family activation programme.
The ActiveLab strand will centre on ukactive's new landmark report – The Fit-Tech Framework – which explores the consumer technology trends set to reshape the physical activity sector. Both sessions will see a series of 10-minute TED-style talks, with Decathlon UK Digital Innovation Leader Siggy Simon and Sport England Data and Market Innovation Lead Alison Savich among the expert speakers.
Sweat once again returns to Active Uprising this year, bringing the hugely popular boutique fitness event north to explore the big issues in boutique fitness that will impact both boutique and traditional operators. The morning session will explore the 'extras' that boutique studios offer such as a unique spin on a class, a quirky venue or a secondary offering such as branded leisurewear – and the rewards for brand and business. Among the panellists are Barrecore Lead Trainer Sarah Emblow and Fresh Fitness Foods co-founder Jared Williams.
The Empowering the Workforce strand will provide interactive sessions, with expert speakers challenging attendants to reshape how they cultivate their workforce's potential to meet a variety of public health and business challenges. Speakers for the morning session include co-founder of Impact Innovation Phil Davis, Our Parks' Born Barrikor and Luciann Mead, and Sport England Head of Coaching and Professional Workforce Stuart Armstrong, who will chair the session.
Challenging the Mindset will see a debate aiming to reshape conventional thinking on some of the biggest challenges the sector faces today. Among the high quality panellists are CIMSPA CEO Tara Dillon, Active Nation Managing Director Stuart Martin and MYZONE CEO Dave Wright.
Alongside the keynote speeches and five engaging strands, Active Uprising will also once again offer an array of masterclass sessions aimed at offering additional skills for high-quality talent within the physical activity sector. Classes this year include interactive sessions on the Risk Register, industry insight and marketing.
ukactive acting CEO Huw Edwards said: "The variance in these five strands demonstrates the size, stature and diversity of our growing sector.
"It looks set to be a truly illuminating experience with opportunities to learn, debate and network no matter where your interests lie."
To view the full agenda or to book a ticket, click here.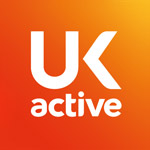 More People More Active More Often