By James Stuart, Creative Director, Lightbox Film Co
Anybody who's ever tried to take an iPad off a young child or persuade a teenager to put down their phone can confirm — it's a challenge. Like the rest of us, children and young people love their screens.
But excessive screen time is not good news for children's health and fitness. There's evidence that it can contribute to reduced physical activity, increased BMI, and increased risk of anxiety and depression. With just 10% of UK teenagers meeting the recommended guidelines for screen time, exercise and sleep (most get too much of the former), it seems the problem is widespread.
Of course, this year hasn't helped. Children and adults alike have spent an unusually high amount of time at home, exercising less and watching more. As a result, we've got some catching up to do.
It is now vitally important to consider how we can encourage children to get active and stay that way. Rather than thinking of the lure of screens as an obstacle to this, we should see it as an opportunity to connect with children where they already are, through a medium they love to engage with.
There are two key reasons why video is the perfect way to get kids moving:
Video Inspires
Nothing puts you in the centre of the action like video. Well-produced video content can immerse children in the most exciting aspects of a sport or fitness activity — demonstrating what can be achieved by pro athletes, or even by beginners like them — and leaving them inspired to try it for themselves.
To do this, sports and fitness videos need to grab, and hold, the viewer's attention. Don't forget, your video will be competing with limitless other attractive content options that are just a tap away.
A good video production company will pull out all the stops when it comes to pre-production (the ideas stage), production with specialist equipment, and post-production (which includes editing, audio, motion graphics and colour grading) to create compelling and inspiring content. Above all, the video should be tailored to your specific target audience and intended platform — so you should ensure that your chosen production company is well-briefed and has done its research.
For example, 'Game On' (produced by Lightbox Film Co. for the Lagoon Watersports in Brighton) draws a parallel between the addictive thrill of a video game and the real-life rush of cable wakeboarding. This element of story — reinforced through the way the piece is shot and edited, and the addition of motion graphics — gives the video a memorable hook that resonated with its young audience.
The client wanted to encourage kids away from their screens and onto the water. It worked. They saw a substantial increase in newbies signing up for wakeboarding lessons as a result of the 'Game On' campaign. The video had given them a taste — they could almost feel the wind and spray on their face — and it inspired them to get up, get out, and get moving.
Video educates (and enables)
Once children have been motivated to try a sport or other form of exercise, video content helps them improve their skills — and can even provide a means of participating in the first place.
During lockdown, when children were missing their school PE lessons, Joe Wicks's live-streamed classes set a new world record, with 955,185 households tuning in. But it's not all about live streaming — there's huge value in video that audiences can watch again and again. For example, Lightbox Film Co. has produced a series of children's yoga lessons for Class Yoga, and 'Flight School' tuitional videos for Sam Ross Windsurfing. When in-person tuition isn't available, video steps up to fill the gap.
And while we love watching (and producing) polished branded content, the impact of user-generated content (UGC) cannot be discounted. One study of skateboarders found that engaging with amateur video content significantly impacted their learning — allowing them to analyse others' techniques and document their own development.
In the same way, young people engaging in any fitness activity can improve by viewing UGC on platforms such as Instagram, YouTube and TikTok. They (and their parents) can use their phones to create their own videos to record progress, and share them on social media — which is likely to inspire their friends to get moving too!
In conclusion, it's important to acknowledge that young people's consumption of video content is part of modern life, and one that will continue to impact their participation in healthy activities. However, if the sports and fitness industry commits to creating video content that inspires, educates and enables, we can ensure that the correlation becomes a positive one.
For more information and insights, visit the Lightbox Film Co. website.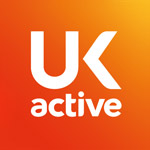 More People More Active More Often