Leaders from across the physical activity sector have met at the Shard for an exclusive presentation from public relations agency Grayling on customer centricity and communication trends for 2019.
Members of the ukactive Strategic Partner Group, including some of the UK's most established fitness and leisure operators, equipment suppliers, children's activity providers and National Governing Bodies for sport, gathered in London on Wednesday (21 August).
The spectacular view from the Shard provided the backdrop for Huw Edwards to thank members for their support on his first official engagement as ukactive CEO.
Edwards welcomed a raft of new Strategic Partners to the event, including School Letting Solutions, L3M Technologies, Shapemaster, EMD UK, fibodo and AJ Products.
Grayling's presentation gave wide-ranging examples from the communications industry about how to improve engagement with consumers. Nathan Kemp, Head of Creative and Planning and Alex Martin, Social Strategy Director discussed the challenges of retaining and growing the customer base as the sector grows.
The theme running through the presentation was to encourage brands to use the opportunity when communicating to customers to provide something of value rather than to explicitly sell a product.
Topics included how to effectively use audio in various forms, how best to deliver your message, who to deliver the message to, and improving customer interactions.
A number of eye-opening statistics included:
50% of all search is expected to come from voice in 2020
58% of UK consumers need real-world proof for them to believe marketing messages from brands
92% of consumers say they trust recommendations from friends and family over any other forms of advertising
80% of consumers are more likely to do business with a company if it offers a personalised experience.
Grayling's parting message to the ukactive Strategic Partner Group was to take inspiration from other fields in the communications world, and not to be afraid to test customer-centric communications.
Edwards said: "It was exciting to welcome six new partners to the Strategic Partner Group, which shows the growth and importance of this ukactive community, and the knowledge in the room.
"Engagement with our members is at the heart of what we do and going forward I am excited to see how our sector can apply some of the communications lessons and techniques we heard from such an authority as Grayling."
Nathan Kemp from Grayling said: "Being customer centric isn't just about knowing who your customers are and then talking at them – it's about really knowing what makes them tick, identifying the touch points along the customer journey where there is opportunity to add value and then go about doing it in an interesting and engaging way."
ukactive is planning new events for our Strategic Partner Group and is always looking for partners to support – for details please email sophiehoseason@ukactive.org.uk.
To find out more about the Strategic Partner Group or to become a member, click here.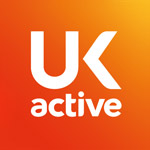 More People More Active More Often