Anna Davison, Head of Workplace Wellbeing, ukactive
It's never been more critical to support wellbeing in the workplace. With social media feeds that often make us feel like everyone else is superman or superwomen, it's easy to feel overwhelmed by the pressures of modern society. But, without the right working environment to support us there is no way we could 'fit it all in' even if we did have a cape-wearing alter-ego.
Personally, I know I'm more productive during the working day if I run or cycle to work and I know how much this benefits my physical and mental health. I've made it a personal rule that I won't work for an employer that doesn't have shower facilities (or offer a gym membership nearby) – it's that important to me. I'm lucky that ukactive embraces all things 'activity' (it would be odd if we didn't) but even we have been challenging ourselves recently, asking whether we can do more.
With an opportunity to move office, we've made sure our new office has the best facilities for active travellers, is close to a variety of gyms, has space for lunch breaks and creative spaces for collaborative meetings (or quiet spaces to grab 30 minutes of mindfulness); but perhaps more importantly, we've challenged ourselves on how to make the best of these facilities through a more flexible working policy and culture shift that is embraced from the top down.
Outside of ukactive and my experiences, there is little disagreement that workplace wellbeing programmes work and are needed. Britain's Healthiest Workplaces report states that "74% of employees who participated in any given intervention felt positive effects on their health" and recent NICE guidance recommend that "Workplaces [should] have a physical activity programme to encourage employees to move more and be more physically active".
But if you are a business looking to get started in this area, where do you start? Equally, if you are an individual who doesn't know where to start on your own wellbeing journey, how can your workplace support you to find your own path?
Through my new role as Head of Workplace Wellbeing at ukactive I have been exploring a variety of ways to create opportunities and an evidence base that will help businesses tackle what is clearly a complex problem; utilising our membership and networks which are perfectly placed to aid in this solution.
We are planning to launch a research consultation later this year, which will allow us to provide much needed tangible recommendations for workplace health in the UK. Our Generation Inactive 2 report has been influential in supporting the progress we have made with ukactive Kids and we want to put workplace wellbeing onto the same footing.
We want to explore how we can connect our membership and businesses, building opportunities to make connections through projects that can explore interventions in greater depth or working with businesses to establish where they need support and how our membership and networks can deliver this for them.
Of course, for ukactive workplace wellbeing is not a new area, with AXA PPP healthcare leading the way as our Workplace Partner for National Fitness Day with its Flying Start campaign. Once again the campaign is looking for members and wider partners to sign up ahead of National Fitness Day on Wednesday 25 September, to get the day off to a Flying Start in your workplace.
Our members are also not strangers to developing their own workplace wellbeing programmes. Gladstone, which claimed the ukactive award for Workplace Wellbeing this year, won the judges over by demonstrating a passion for supporting its staff – developing wellness initiatives alongside newly flexible working polices has been the key.
It's clear that physical activity alone will not solve this problem and part of our work in this area will also focus on building our wider network to explore how we can bring together leaders in different areas of wellness, from mental health to office design and beyond, to look at the broader challenges of workplace culture and responsibility. It is vital that we consider how, where we do establish initiatives and interventions, they are supported from the very top of organisations, giving employees not just the opportunities but also the permission to look after their own wellbeing.
Do you want to join us on this journey? I'd love to hear from you if you are interested in partnering with us on this work or if you simply have some thoughts to share, you can get in touch by emailing: annadavison@ukactive.org.uk.
How to get involved: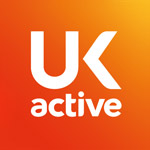 More People More Active More Often