A student's time in college is a vital phase of their life; one in which they develop habits, behaviours, and skills that they take forward into their lives at university, the workplace, and into later adulthood. Creating positive health behaviours can provide a lifetime of benefits for this generation, supporting them to be healthier, happier, and more confident, not only today but in the long-term.
At ukactive our mission is to get more people more active more often. At the heart of our vision is the role of the physical activity sector to support an active nation and a commitment to create a society where everybody has the opportunity to be more active.
In order to achieve these ambitions we focus on a lifespan approach – from children and young people to workforce life and older adults. However, we cannot deny that these formative years hold the key to the future of our nation's health and success, our chance to reverse the growing crisis of physical inactivity in the UK.
[emaillocker]
In the academic year 2018–2019, research for this report, 'British Active Students Survey: Further Education,' was conducted in collaboration with AoC Sport and Matrix Fitness. This report expands upon its predecessor, which surveyed students in higher education, by capturing valuable information from younger students in further education. Its findings again highlight the vital role physical activity plays in student's health and mental wellbeing, and add to the growing evidence base in this area.
As anyone reading this report will know, today's college students face growing pressure from the environment we live in. While opportunities for study and development have improved in some areas, the same cannot always be said for sport and physical activity. Activity is not viewed as an integral part of our daily routine in the same way that it was for previous generations.
From mounting economic and academic pressures, to increasing screen time and a lack of safety on Britain's roads, college students face a challenging landscape when it comes to fitness. We must not allow their opportunities to be swallowed up by these rapidly shifting societal developments.
College years represent a key period in which to put in place engaging, supportive, and positive experiences of physical activity. Through partnership between the physical activity sector and further education, we hope to open up more opportunities for college students to lead more active lives. Let this report inspire us to act.
DOWNLOAD FULL REPORT
[/emaillocker]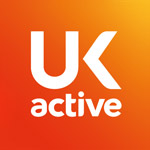 More People More Active More Often