ukactive has issued the following response to a report from the DCMS Committee today (14 May), 'Changing Lives: the social impact of participation in culture and sport'
ukactive Director of Children, Young People and Families Jack Shakespeare said: "If government policy fails to consider physical activity and sport when tackling the gravest social challenges facing our young people today then it is failing full stop.
"This report rightly recognises that the impact of physical activity and sport is not confined to the purview of DCMS – it stretches across society, from criminal justice and education to health and social cohesion.
"Physical activity offers new opportunities for disengaged young people, with the power to transform their outlook on life, create stronger social connections and improve their physical and mental health.
"That is why we are calling on government to unlock school facilities over the summer holidays, bringing in physical activity experts to deliver safe, healthy and fun activities in the communities that need it most.
"Supported by leading voices in sport, activity and education – Lawrence Dallaglio, Dr Rosie Meek, John McAvoy and Steve Howell – we urge government departments to work together, with our sector, to give every child the opportunity for a healthy, happy summer."
To find out more about ukactive's model to unlock schools as community hubs, click here.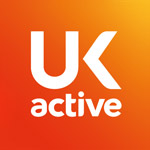 More People More Active More Often