To read the full Digital Futures 2022 report, click here.
ukactive and Sport England have published the Digital Futures 2022 report to support fitness and leisure operators to accelerate their digital strategies in 2023. The report provides an updated review of the digital maturity and effectiveness of the UK's fitness and leisure sector, with operators using ukactive's free Digital Maturity and Effectiveness Index Tool to obtain their score and advice about the next steps to take. 
The findings are based on consultation with 93 public and private operators, representing more than 1,800 sites across the UK and serving an estimated 4.5 million members nationwide. Using more than 6,700 data points, experts from digital consultancy Rewrite Digital were able to provide a year-on-year measure of progress for the sector, benchmarked against other sectors. 
The report also provides a series of strategic and practical recommendations for operators of all sizes to improve their approach, from developing a digital strategy, to personalisation, gaining consumer insights, customer experiences, and digital inclusion. 
The publication – the second annual report of its kind – is supported by ukactive Strategic Partners, Gladstone, Myzone, EGYM, Les Mills, Technogym, and Xplor, and forms part of ukactive's Digital Futures strategy, in partnership with Sport England.
2023 will be a pivotal year for the strategy as ukactive widens its reach to incorporate all ecosystem partners that connect to the delivery of leisure, fitness and community programmes. With that in mind, ukactive asks all those operators that have yet to participate in the review of their digital maturity and effectiveness to do so. The support provided has already helped many operators to improve on their scores from last year.
To read Digital Futures 2022, click here.
To use ukactive's Digital Maturity and Effectiveness Index Tool, click here.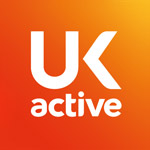 More People More Active More Often