This paper from ukactive sets out a vision for the future of Public Sector Leisure (PSL). It is based on a comprehensive consultation with PSL members, and provides a roadmap for progress that will enable the survival, recovery and development of this essential part of the physical activity sector.
PSL provides local, place-based assets and employs a workforce equipped with the crucial skills and expertise to support people to lead more active and healthy lifestyles – all of which are essential to supporting the health, wellness and productivity of the nation. Despite this, these facilities and the workforce, in addition to the wealth of sport, fitness and community services delivered within them, are currently at risk of being lost without urgent support and long-term reform.
As we are all too aware, the pandemic has caused unprecedented damage across society, with the impact of COVID-19 accentuating the importance of community-based physical activity, yet exposing the fragility of its infrastructure.
This fragility has emerged primarily because the landscape in which PSL operates has shifted significantly over the last decade. During that time, significant challenges have led to the diversification of PSL delivery across the nation, creating a misunderstood and, in places, fragmented sector which lacks a unified purpose and vision. Due to severe financial pressures on Local Authorities and its non-statutory status, PSL delivery has increasingly become focussed on driving commercial income, often to the detriment of services that put customers, communities and outcomes at the heart of their approach. The current pandemic has exacerbated and highlighted the significant challenges that the sector has been contending with for some time, many of which were explored through our recent member consultation.
[emaillocker]
CLICK HERE to download our full thought leadership on 'The Decade of Change for Public Sector Leisure
CLICK HERE to access ukactive and LGA's 'Recover & Reform' Joint Position Statement for PSL
CLICK HERE to download our full ukactive members consultation report, 'Future of Public Sector Leisure'
CLICK HERE to access the ukactive members consultation report webinar recording
[/emaillocker]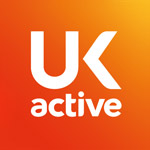 More People More Active More Often