[speaker-mute] Audio version: [/speaker-mute] [speaker]
ukactive has today (23 April) revealed plans for a four-stage strategy to support the reopening of the physical activity sector safely, once the Government eases Covid-19 lockdown restrictions in the UK.
Facilities across the physical activity landscape were forced to close by the Government following a Coronavirus briefing on 20 March. Up to that point, gyms, leisure centres and other facilities had remained open by following strict cleaning guidelines and safety protocols from ukactive, supported by Public Health England.
But today, thousands of leisure and fitness facilities employing a total of around 100,000 staff are at risk of permanent closure, as organisations with zero income struggle to access loan support, face threats of eviction and are crippled by ongoing utility fees, delayed furloughing funds and failed insurance claims.
There are 189,000 people employed by gyms and leisure centres across the UK, and a ukactive consultation with leading operators showed that that more than half of this workforce could lose their jobs, with up to 2,800 facilities at risk of closing permanently.
ukactive has been working with partners CIMSPA and Community Leisure UK, gathering evidence of the financial pressures from across the sector and presenting this to the Government in order to ensure essential support across all areas, as well as for the self-employed.
While ukactive has welcomed announcements around the Coronavirus Job Retention Scheme, support for the self-employed, the extension of interest-free loans, the delay in VAT payments, and access of funding to include large and small organisations, it continues to work with the Government on outstanding issues including clarification around rental payments and the landlords' loophole in the Coronavirus Act, insurance failings, and overheads payments.
In addition to this, ukactive is working to ensure that the sector is ready to reopen as soon as the Government permits, and that the conditions in which facilities reopen remain both safe and financially viable for operation.
Working in collaboration with public health experts and organisations from across the sector, ukactive is developing best practice to provide the public, the Government and businesses with the confidence required for fitness and leisure facilities to reopen.
The strategy has four key stages: [speaker-break time="1s"]
1 – [speaker-break time="1s"] Research on business modelling [speaker-break time="1s"]
Stage one of the strategy will use new research, currently being undertaken by ukactive and DataHub, to provide business modelling which ensures that decisions by operators are informed by the latest intelligence and provide financial viability to reopen safely.
2 – [speaker-break time="1s"] Framework for operators [speaker-break time="1s"]
Stage two will provide a clear framework for fitness and leisure operators to guide their operational plans for reopening. The framework is currently under review by public health experts and ukactive's councils and forums, which represent operators of all types and sizes across the physical activity sector.
3 – [speaker-break time="1s"] Public information campaign [speaker-break time="1s"]
Stage three will see a public information campaign which includes the dissemination of guidelines to operators and provides them with assets to engage and reassure their customers, while inspiring the public to step back into gyms and leisure centres.
4 – [speaker-break time="1s"] Policy support [speaker-break time="1s"]
Stage four will be driven by the continued policy support of ukactive in its conversations with the Government, ensuring that policy decisions deliver what is needed to support the sector through additional or extended financial measures, and regulatory and taxation changes, once the sector is allowed to reopen.
Huw Edwards, CEO of ukactive, said: [speaker-break time="1s"] "The physical activity sector stands together in its support for our nation's health and wellbeing at this challenging time.
"Our priority remains securing the financial support and guarantees urgently required for the sector, however, we have also been planning for the future milestones in the management of the Covid-19 crisis.
"Today, we set out a four-stage strategy that will ensure a coordinated and consistent approach to the reopening of gyms, leisure centres, outdoor fitness and other facilities, based on putting the safety of customers and staff first.
"In order for the sector to reopen, two major milestones must be met: firstly, our operators must meet future public health recommendations in relation to combatting Covid-19, and secondly, any phased opening with ongoing restrictions must be accompanied by additional Government support that makes it financially viable for our members to reopen.
"Our sector puts the nation's health at the very heart of its mission. We must act now to ensure that the organisations and workforce behind our nation's activity levels are fully prepared to reopen in a safe and swift manner to ensure they can continue to serve our communities in future.
"Daily physical activity has been playing a vital role in the resilience of people in homes  across the UK during this crisis, and it will be critical for our mental and physical recovery once the current restrictions are lifted.
"Our nation's gyms and leisure centres form the fabric of our society, contributing £7.7bn to the economy annually and £3.3bn in social value from public leisure alone, as well as employing one of the most passionate and dedicated workforces in the world.
"Our message to the Government is that our sector will show it is ready to reopen when called upon."
Where public health recommendations do not lead to financially viable outcomes for operators in the sector ­– for example, where social distancing prohibits services being financially viable – ukactive will continue to work with the Government to ensure that financial support measures are in place, and extended if necessary.
ukactive is also working with children's activity providers to ensure they remain engaged and supported throughout the lockdown, and while schools remain closed. This includes preparing providers to deliver crucial engagement opportunities to children and young people across the UK once the current restrictions have been eased.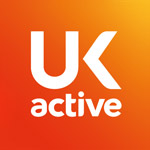 More People More Active More Often