ukactive and Sport England have today committed to a systems partnership for the next five years, spanning seven strategic areas to support the sector's growth and reduce inequalities in physical activity.
The partnership means that ukactive and Sport England will continue to collaborate across the following areas in order to better support ukactive's members to develop and grow:
Campaigns
Children, young people and families
Digital transformation
Health and wellbeing
Inclusion
Infrastructure
Quality standards.
ukactive's shared ambition for growth shows the potential for the sector to reach more than five million new members by 2030, by working in partnership with the Government and its agencies to drive change.
The continued support from Sport England includes £5.25m funding from the Government and the National Lottery over the next five years, meaning ukactive can provide forensic focus on the priority areas above – supporting members to develop their services and leading the sector into the future with the most inclusive and accessible facilities.
Recent examples of ukactive's work in partnership with Sport England include:
Through work such as this, ukactive members are supported to develop their facilities, services and workforce to ensure the sector can improve its reach, particularly among under-represented groups.
The new agreement forms part of Sport England's wider systems partnership work, which will see more than 120 organisations across the sector working with Sport England to level-up access to sport and physical activity across the country. The organisations will receive support, expertise, and an investment to co-deliver the ambitions within its 10-year Uniting the Movement strategy.
Over £550m is being invested in total, under a new funding model from Sport England that provides longer-term financial security as organisations recover and reinvent from the COVID-19 pandemic. All partner organisations were selected by Sport England due to their ability to influence change and improvement at the heart of the system they are a part of.
Huw Edwards, CEO of ukactive, said: "The role of ukactive's members in reducing the inequalities we see across the UK must not be underestimated and we are determined to do everything we can to support the sector's development over the coming years to achieve our ambitions for growth.
"We are delighted to have the continued support of Sport England and this systems partnership will be vital for the sector to accelerate its progress towards creating a more equal society where everyone has the opportunity to be physically active."
Tim Hollingsworth, CEO of Sport England, said: "Sport England's goal is to get everyone active – no matter who they are, where they live, or what their background is. But we know that certain groups – like women, people with long-term health conditions, disabled people, people from ethnically diverse communities and lower socio-economic groups – are more likely to be inactive.
"We can only innovate and tackle inequalities effectively by thinking about long-term change; Uniting the Movement is a long-term vision, and our funding approach needs to reflect that. Changes to our funding model will help us achieve our goal, by making it easier for our partners to do what they need to do to level-up and deliver."
Learn more about the partnership in this blog from ukactive's Marianne Boyle and Sport England's Emma Bernstein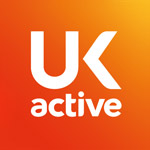 More People More Active More Often