By Jack Shakespeare, Director of Children, Young People, Families and Research at ukactive
As of Sunday (24 November), all the main political parties have published their manifestos for the election, and yet we are left wondering about how important prevention and early intervention will be to the next government.
Central to the election campaign has understandably been our National Health Service, but the debate from politicians and commentators has so far focused heavily on front line investment, with limited discussion on how to reduce people using the NHS at such a scale.
The major parties need to discuss prevention in the same breath as they discuss funding the NHS, and there is no better place to start than focussing on the youngest in our society and their families.
A recent WHO report published in the Lancet shows that 79.9% of 11-17-year-olds are insufficiently active. This is mirrored by Sport England's most recent Active Lives Children and Young People survey, identifying that just 17.5% of children and young people are active for 60 minutes every day, with the poorest children hit the hardest.
In May this year, a ukactive-led delegation visited Downing Street to discuss the health and wellbeing of children and young people in our society. Our message was clear; there are many causes of social injustice and there is no silver bullet, but we have something powerful that can play a major role in reversing health inequalities among young people.
While options for disadvantaged children and young people diminish – especially during school holidays – there is an answer that lies on their doorstep. Opening schools during holiday times provides an opportunity to unlock activity for the children that need it most, create positive and safe environments for young people, and provide support for those families that fear the cost and worry of the summer holidays for their children.
On the eve of the ukactive National Summit in October, ukactive Chair, Baroness Tanni Grey-Thompson, delivered a letter to the leaders of the Conservative Party, Labour Party, the Liberal Democrats, the SNP and the DUP, asking them all to address four key policy calls in their upcoming election pledges.
ukactive notes the Conservative party manifesto pledge to invest £1bn over three years, aiming to create 250,000 extra childcare places – through schools – during the holidays for primary school-age children. And there remains an opportunity for all the main political parties to make similar specific commitments. This has to be about a shared ambition.
And why is this so important? The Schools as Community Hubs initiative, has been backed by 85% of adults polled in a ComRes survey by ukactive. It shows overwhelming support to open school facilities during school holidays.
During the past two years, ukactive, working with Sainsbury's, has piloted schemes which have unlocked a number of school assets outside of term time to encourage physical activity as well as provide nutritious food.
ukactive is campaigning to open Schools as Community Hubs outside of term time to combat the high levels of physical inactivity, helping also to reduce youth crime levels, anti-social behaviour, and break-up periods of isolation and disengagement among children and young people during these holiday periods.
Our ComRes survey also reported:
Around three quarters of UK adults disagree there are enough youth facilities for children and young people(74%), while a similar proportion (77%) say this is contributing to increasing youth crime levels.
Similarly, approaching four in five (77%) UK adults say there are a lack of places for children and young people to be physically active
Respondents with children are more likely to support opening school facilities during the school holidays to engage children and young people in sports and physical activities than those without – 88% vs 84%
In addition, almost nine in ten (87%) of such parents would consider using school facilities offering sport and physical activities during the holidays
Our research shows that during the summer holidays children's fitness falls by around 74%, and by even more in areas of high deprivation. However, 39% of community sports facilities remain locked behind school gates.
The Government has a duty to protect the most vulnerable in society and we are calling on all parties to invest in schools as community hubs so that providers can offer enriching activities and nutritious food over the holidays.
ukactive and its members remain committed and ready to work hand-in-hand with the next government to realise our election call, working with the sector to ensure that this investment provides opportunity for the children, young people and families that need it most.
For our members, this represents an incredible opportunity to support schools and communities, helping to establish healthy habits among young people that will last a lifetime.
Supporting the health of children and young people will be a key discussion point at the sport and physical activity hustings that ukactive is hosting in partnership with the Sport and Recreation Alliance on Wednesday 4 December – a great opportunity for our members to understand the main political parties' direction of travel and for them to hear our voices.
To find out more or to support our policy calls,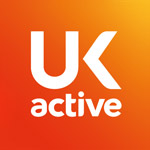 More People More Active More Often