By Dr James Steele, Principal Investigator at the ukactive Research Institute, ukactive
The UK's Chief Medical Officers' guidelines play an important role in informing the public and stakeholders on the most up-to-date evidence-based recommendations for physical activity and exercise. In previous iterations of the CMO's guidelines, the focus has been upon the importance of moderate-to-vigorous aerobic physical activity – with the importance of muscle strength, and activities to promote it, playing second fiddle.
It was a privilege to be part of one of the Expert Working Groups reviewing the evidence for the latest guidelines, which were released on Saturday (7 September) and which are now more reflective of the known value of activities such as resistance training for all adults. Strength is fundamental to the ability to perform daily tasks and now the recommendations position these activities equally alongside the aerobic activity recommendations.
At the same time, the guidelines now also recognise the powerful impact of HIIT – high intensity interval training – which can deliver the same health benefits as simple activity participation in an equal (or shorter) amount of time.  HIIT is one of the fastest growing products of the physical activity sector, and, now with the CMO's backing, is recognised as one of the most effective methods of meeting the new Physical Activity Guidelines. Between this development and the renewed emphasis on strength training, the position of our sector in supporting people to achieve meaningful participation in physical activity has never been greater.
It is encouraging to think that these guidelines and simple recommendations may be a first step towards not only a more active nation, but also a stronger one. With National Fitness Day on 25 September and the European Week of Sport running from 23-29 September, it would be great to see more people engaging in simple, effective strengthening activities.
Most people think that strength can only be built in the gym, lifting heavy weights. But resistance training can be performed easily in a variety of settings with minimal to no equipment. Bodyweight squats and wall sits are great lower-body exercises. Push-ups, pull-ups and bodyweight rows are all great upper-body exercises. All of these can be adapted to someone's starting levels of strength too (eg push-ups can be done against the wall, from the knees, progressing to a full push-up).
The key with any of these though is to focus on pushing yourself to a fairly high degree of effort. Do as many reps as you can safely – it doesn't matter whether this is a few or a lot, just do as many as possible, for a handful of exercises for the upper and lower body, twice a week, and you're good to go!
Muscle strengthening has been the 'forgotten guideline' but now is the time for our sector to play its role in helping raise awareness of its importance, alongside moderate-to-vigorous aerobic activity, providing information and facilities to help people achieve these exercises in a way that best suits their lifestyle, and helping get the nation stronger.
To read more about bodyweight resistance training to meet the CMO guidelines click here.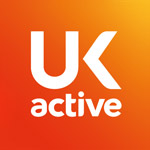 More People More Active More Often