ukactive Strategic Partner Places Leisure has teamed up with the East Anglian Air Ambulance (EAAA) and health and safety expert Right Directions to develop guidance around air ambulance landings within leisure centre grounds.
The advice will be shared, free of charge, with the physical activity sector in celebration of this week's National Air Ambulance Week (9-15 September).
The partnership follows Places Leisure's own Head of Safety, Andy Read's, cardiac arrest last August, when he was treated by the EAAA crew and flown to Basildon in Essex for specialist treatment.
Read said: "A first responder used the defibrillator on me three times before the EAAA crew arrived, having landed on a playing field just two minutes from our house.
"After stabilising me, I was flown from Suffolk to Essex – a 14-minute journey that would have taken almost two hours by car.
"A cardiac arrest is different to a heart attack; your heart simply stops and you collapse, meaning outside of hospital there is only a 10 per cent chance of survival.
"There is no question that without the actions of everyone involved I wouldn't be here."
Read, who is now back at work full-time, has always been a big advocate for defibrillators and drowning detection monitors.
He said: "Once I came round from being in a coma and finally went home, I started looking at my Twitter feed and realised over the last five years around one in five of my Tweets was on this theme, so it's incredible that one has saved my own life.
"Being back at work prompted me to think about just how many leisure centres must be suitable locations for an air ambulance helicopter to land safely.
"Even if the incident isn't within a leisure centre, they are always close to housing estates and town centres."
Carey James is Head of Operations for health and safety and quality management company Right Directions, which supported the writing of the guidance.
He said: "Previously there was no clear guidance on what staff should do in the event an air ambulance needed to land on leisure centre ground.
"Working with Places Leisure and EAAA, we have produced a set of notes that will sit within the Serious Incident Plans that all leisure centres should have within their health and safety procedure manuals.
"The guidance will help determine suitable helicopter landing locations within leisure centre grounds, advising on the size and suitability of an area, as well as including instructions for staff on actions they should take to prepare an area for landing, and guiding the crew to the nearest point to access a casualty."
Andy Read is a former Quest assessor and with Right Directions delivering the Quest process on behalf of Sport England, Read's plight was close to the hearts of all involved.
The EAAA, which relies on donations to operate, was picked as the chosen charity for the annual Quest NBS and CIMSPA conference earlier this year, where a raffle was held to win a top of the range Automatic External Defibrillator (AED).
Winner of the prize was Places Leisure Contracts Manager, James Dumper, an active Trainer of Pool Lifeguard and First Aid qualifications, who has been involved in three critical incidents, and knows first-hand the true value of an AED.
He said: "In the event of a cardiac arrest, having an AED accessible, with someone confident to administer the shock, can be the real difference between life and death, and the addition of this new AED will hopefully push the statistics of survival higher."
To help someone who is in cardiac arrest effectively, a defibrillator needs to be found quickly. Each minute it takes for the defibrillator to reach someone and deliver a shock, the individuals' chances of survival reduce by 10 per cent.
According to the Resuscitation Council UK, only three per cent of cardiac arrests happen within the recommended retrieval distance of a defibrillator.
Read said: "These statistics show just how lucky I am to be alive. We are asking all leisure operators to read the guidance and contact their local air ambulance service to explore opportunities for a nominated landing site on their grounds.
"If we can save or extend just one person's life by encouraging leisure centres to pair up with their air ambulance team it would be amazing."
Since the EAAA launched in 2000 they have attended over 25,000 lifesaving missions. They receive no regular government funding and rely on the community to keep two helicopters flying to save lives. For more information on the EAAA please visit their website.
To read the guidance, please click here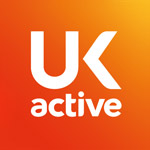 More People More Active More Often