The breakout sessions for ukactive's flagship event, Active Uprising, have been revealed today, with a focus on strategic areas for accelerating the sector's growth and the day's theme of 'Leading our sector into the future'.
Taking place at the International Convention Centre in Birmingham on Thursday 30 June, the event will feature a conversation with Baroness Tanni Grey-Thompson in which she will reflect on her time working with the sector as she nears the end of her time as Chair of ukactive.
Delegates will also hear from two soon-to-be-announced keynote speakers and learn more about the role of consumer engagement in ukactive's shared ambition for growth.
The morning agenda will offer the following range of expert-led sessions:
Shifting the public and political dial:
Leveraging the relationship between government policy and public opinion.
The decade for change within public sector leisure:
Ensuring the sector has the ability to continue tackling inequalities and supporting an active nation.
How digital strategy can support your overall core leisure strategy:
Understanding consumer expectations from their digital experience
A sector for everyone:
How diversity and inclusion are essential to fulfilling sector and market growth.
Youth voice:
Applying youth voice to build community hubs for young people to provide positive, inclusive and safe opportunities.
With the conference returning in-person for the first time since 2019, leaders from across the sector will have plenty of time to network and socialise over lunch, before a powerful mix of afternoon sessions take place:
The business of health:
The role of business and the sector in improving the health of the nation.
Stronger together:
Harnessing collaboration in a post-pandemic world to support growth and development across the public and private sector.
Considerations when designing your connected digital strategy:
Creating a seamless digital experience for members across all channels.
Innovation for active ageing:
Scalable products and services for your gyms, pools and leisure centres to reach the older adult.
A sector redefined:
Redefining how we present and demonstrate the value of the independent sector.
Following a day of valuable learning, discussion and networking at Active Uprising, delegates also have the chance to attend the sector's biggest awards ceremony, the ukactive Awards 2022, for a chance to celebrate the very best of the sector.
Huw Edwards, CEO of ukactive said: "Our agenda for Active Uprising 2022 promises to inspire new collaborations and partnerships across our sectors, helping us to deliver our shared ambition for growth.
"The conference offers a chance to hear the very latest insights, discuss the burning issues with our experts, and progress plans for the development of our sector over the coming years.
"We look forward to welcoming new and familiar faces, and setting the agenda to lead our sector into the future."
For more information and to book tickets visit the Active Uprising website.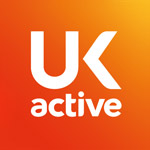 More People More Active More Often