By Neil Randall, CEO, Anytime Fitness UK 
The easing of Plan B restrictions at the end of last month is seeing steady returns to offices across the UK and for some, they will not have consistently seen the sight of their workplace for close to two years. After such an extended time away, there's a balance of people wanting to return, some preferring to be more flexible or some wanting to be primarily home-based. Whichever side of the fence people may be on, it's the responsibility of their employers to ensure that this is as comfortable a process as possible.
While this will present its challenges, it comes full of opportunity and provides the ideal platform for employers to start afresh with a corporate wellbeing strategy for their workforces.
From our perspective, the early signs are positive and it seems as if the significance of employee wellbeing is increasingly being recognised. Our clubs are proactively engaging with local businesses and are seeing opportunities and open doors that were not previously available to them.
We have been inundated with requests at record levels from various employers wanting to work with our locally owned clubs, which are delivering fantastic work in their local communities. A fine example being three of our Hertfordshire clubs which provided health assessments to more than 50 NHS staff as part of their local hospital trust's employee wellbeing event, teams visiting corporate head offices to deliver wellbeing days, and clubs starting to deliver corporate events again.
What our clubs do well is going above and beyond just providing a simple gym membership discount. They care about exactly what the employers are looking to achieve and how they can positively impact the health of employees at every level.
What we are seeing is clubs going directly into these workplaces and using their expertise to deliver classes during lunchbreaks, nutritional workshops, health assessments and tailored plans for staff. This is something hugely appreciated by employers who need to be guided and coached about the positive impact of encouraging a healthy workforce and how it can become a genuine recruitment, engagement and retention tool, as much as it can improve productivity and outputs.
One of the more positive outcomes of the pandemic is that people are more self-aware of the importance of their health than ever. However, employers that don't give them the time and resources to look after themselves properly will undoubtedly suffer with increased absenteeism, high staff turnover and low(er) morale and outputs among teams.
With many businesses making decisions to scale down or rationalise their office space, it presents a great opportunity to reinvest portions of the surplus costs to give employees their own personal budget for wellbeing. This then opens up a range of possibilities to support their people in a number of different ways, not just a reduced-price gym membership or a salary sacrifice scheme.
The burning question is what makes a good employee wellbeing programme? There's certainly no one-size fits all approach and for me, the most significant thing is embedding your employees' health and wellbeing at the heart of your culture. You can throw lots of subsidised activity and opportunities their way but if you don't couple that with leading by example, where employees feel like they have the time and empowerment to look after their health and get away from their desk, then it won't work.
Centrally at our Support Office, we've moved to a hybrid working model where our employees balance home and office working more dynamically, while still being able to deliver absolute focus on the strategic direction of the business. In addition to that, I believe in leading by example and throughout the pandemic, have encouraged our team to get active during their working day at a time that suits them – something that has been widely welcomed.
The best employees want to work for the companies that care about them as individuals and want to enrich their lives, not just the transactional approach of paying them a salary in return for delivering a revenue line. We really hope that this unique moment in time is capitalised upon and employee wellbeing is no longer an afterthought.
To find out more about Anytime Fitness' bespoke workplace wellbeing programs, visit www.anytimefitness.co.uk/wellness or contact gabriella@anytimefitness.co.uk.   
This article forms part of ukactive's new Essential Series, shining a light on the essential role played by ukactive's members in society today. To find out more or to propose a story from your business or customers, please email press@ukactive.org.uk
Disclaimer: Any views or opinions expressed are solely those of the author and do not necessarily represent those of ukactive.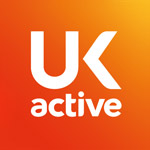 More People More Active More Often