By John McAvoy, Nike Ambassador and Iron Man athlete
I believe every single person has a talent locked inside them. We're all good at something; we all have talents and skills. It is just about harnessing those skills in a positive way.
Between 2012 and 2016, 600 youth centres have closed in the UK, 3,500 youth workers have lost their jobs and 140,000 places for young people have disappeared, robbing the most vulnerable young people of safe places to spend their time.
Alongside steadily increasing youth crime statistics in London, this has made the importance of provision for these young people undeniable.
This is why I am working with ukactive and RugbyWorks to engage young people at risk of involvement in crime and anti-social behaviour, through a sport and mentoring programme that shows them they all have the power to choose a positive path for themselves.
I was not aware of this at the time but visiting 10 Downing Street in May 2019 with Lawrence Dallaglio and Baroness Tanni Grey Thompson was just the beginning of a wave of momentum for the sport and physical activity sector around supporting vulnerable children and young people.
Since our visit, there has been a huge shift in focus, shining a light on the potential of opening school facilities, helping young people stay off the streets during school holidays – especially those at greatest risk.
During this February half term holiday, ukactive and Dallaglio RugbyWorks have been running a programme in Croydon called Open Doors. It's part of ukactive's groundbreaking Schools as Community Hubs model, opening school gates up during school holidays – maximising the thousands of football pitches, playgrounds and sports halls that often lie unused during these times.
The GLA-funded Open Doors programme engages young people on a journey, helping them to realise their potential and focus on keeping them engaged in their communities.
The aim of Open Doors is to work with and support young people that have found themselves outside of mainstream education, by engaging them in positive environments, surrounded by positive role models, during the school holidays.
The programme will showcase that it is possible to turn your life around and emphasise how important it is do so. Coaches will share real world experiences – being role models – and will invite the young people to do the same, empowering them to make a difference to help them recognise their potential.
I believe we can all create a positive legacy. I was as bad as you could get, I was at the end of the road, I was sat in a prison and told I would never change – if I have managed to change, anyone can. I want to show these young people that anything is possible, with the right mentors and by giving them access to safe community spaces, we can help them make real positive change.
To find out more about ukactive's work to support children and young people, click here.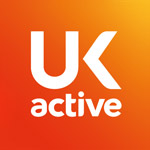 More People More Active More Often