ukactive has issued the following statement on the decision to reopen indoor gyms, leisure centres and other facilities in England
Huw Edwards, CEO of ukactive, said: "Today's confirmed reopening date means an end to much of the uncertainty for thousands of leisure facilities and their staff in England, as well as millions of customers looking forward to their return.
"This is a health crisis, so we now look forward to playing our central role – using our facilities and staff to help combat COVID-19 by strengthening the physical and mental health of people in every community.
"We also welcome the publication of the Government's guidance, which credits the work of ukactive and its members, who proactively proposed practical, responsible and safe measures for the reopening of facilities.
"We know that many people have missed their favourite activities, workouts and sports over the past four months, and will be keen to return when their local facilities reopen.
"The health and safety of staff and customers is the number one priority for our sector. Having demonstrated to Government and public health officials the hygiene and social distancing measures in place, our sector looks forward to showing customers they can return to their gyms and leisure facilities safely and confidently."
What's next?
"The Government has rightly recognised how hard the fitness and leisure sector has been hit by this crisis.
"The sector deserves huge credit for taking an innovative and proactive approach throughout lockdown, from helping to keep people active with online workouts to supporting our NHS with resources and donations.
"It is important to stress that we are not yet out of the woods, as we seek to secure urgent financial and regulatory support from the Government to ensure that reopening is financially viable, both for private and public operators.
"Recognising that there are different strategies across the UK's devolved governments, it is vital that they work with us to deliver successful reopening plans across Wales, Scotland and Northern Ireland, with the latter set to reopen gyms tomorrow (Friday).
"The coming days represent a critical period as we prepare for the legal reopening of facilities in England and Northern Ireland.
"We will work closely with the Chartered Institute for the Management of Sport and Physical Activity (CIMSPA) to ensure the sector's workforce is equipped to adapt to its new working environment.
"We ask the sector to use the new guidance to prepare well, and we will provide the support required to ensure this is an exciting return to action for our members and the customers they serve."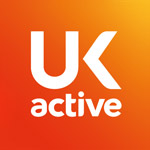 More People More Active More Often