Andy Burnham today (Thursday 21 June) announced a new dress code for his office – urging his staff to wear trainers to work in order to encourage physical activity.
Mr Burnham was speaking at Active Uprising, a three-day celebration of physical activity hosted by public health body ukactive, bringing together leaders from the worlds of health, government, fitness, sport, technology.
Mr Burnham also advised the sector to take a grassroots approach to gain traction in Westminster, leveraging partnerships with local and regional government to demonstrate successful outcomes.
He argued that devolution will be a key driver of successful physical activity programmes –  such as ParkRun and The Daily Mile – with regional governments better placed to partner and meet the needs of their communities.
The event, which seeks to put the UK at the epicentre of the global movement to get more people active, includes the industry's biggest conference, awards night and a weekend of community events.
Mayor Andy Burnham said "We want to put physical activity at the heart of everything we do. We see it as the most cost-effective way of dealing with some of biggest challenges we face – obesity, traffic congestion, air quality, mental health.
"So we want everybody physically active, or at least three quarters of people (in Greater Manchester) by 2025.
"To set the right culture and the right tone, as mayor I've introduced a new dress code in the Greater Manchester Combined Authority, I'm saying that it's perfectly acceptable for people to come to work in their trainers, and if I walk past people with trainers on, I'll be pleased rather than frowning at them.
"That is about creating a culture of doing more walking and more running as part of their every day, normal routine."
Burnham spoke ahead of the Active Uprising Weekend – which sees Manchester City Football Club kick-off free activities across the region by opening its doors to local schoolchildren for a Super Movers 10@10 with City in the Community coaches on Friday.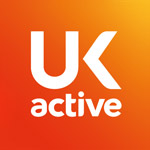 More People More Active More Often