The agenda for this year's ukactive National summit was 'Physical activity: A social solution' and the event brought together some well-known names from the physical activity sector.
The Summit took place on 1st November 2017 at QEII in Westminster and Baroness Tanni Grey-Thompson, chair of ukactive, kicked off the event with a speech calling on government to help make physical activity a 'national religion'.
England Rugby World Cup Winner Lawrence Dallaglio spoke about how physical activity can be used to turn people's lives around. He talked passionately about how rugby helped him through a difficult time after losing his sister as teenager.
He said through that challenging period he channelled all his energy into rugby, which gave him a much-needed outlet and enabled him to be a part of a great team that went on to win a world title.
He also discussed his youth sport charity Dallaglio RugbyWorks. The foundation aims to help troubled teens that have been expelled from school find a good path in life. Through the values and discipline of rugby, the charity teaches the young adults how to achieve their goals and fulfil their potential. Concluding, Lawrence called on the sector to find new ways to use sport as tool to help children who have been removed from the education system.
One of the first breakout sessions was on Active Design – how to incorporate physical activity into new developments. Peter Bonfield, CEO of BRE and ukactive Board Member was the chair of this session.
The panel included Mary Parsons, Group Director, Placemaking and Regeneration for PFP, Dr Will Norman, Walking and Cycling Commissioner for London, Charles Johnston, Property Director, Sport England and Debbie Kaye, Vice Chair, cCLOA.
The major theme for the session was how do we ensure new infrastructure developments include physical activity? The overall response from the panel was that a broader range of experts should be included in the planning stage. The discussion then led into road structures, how buildings can support healthy lifestyles, with wellness hubs being a prime example.
One of the points that stood out was about the much-lauded, but hardly used, cycle routes in Stevenage, described as one of best in the country. Safety of such routes was flagged as a possible reason for this, with Mary Parsons suggesting this makes them less appealing to the public.
The discussion concluded with the difficult science of behaviour change. The main school of thought here was that concentrating on supporting kids to be active from a young age is essential so that physical activity becomes a habit.
John McAvoy gave an impassioned speech about how fitness transformed his life.
As a teen he aspired to live a luxurious lifestyle, so he became an armed robber and was arrested several times and tried as a young offender.
At the age of 24, he committed another offence and this time received a life sentence for his crimes. During his stay in a maximum security prison, he started training to give himself an outlet and soon found that he was rather good at it. So much so that before long he was breaking world records for indoor rowing.
When he was released from prison, he intended to become a professional rower, but due to his age it was too late to reach the top level. He responded byinstead, turning his attention to the Iron Man Triathlon series.
He currently is working with youths to motivate them to pursue physical activity to discourage them from a life of crime. During the speech he called onthe sector to give young people opportunities which will help give them options in life such as coaching, personal trainer openings and positive role models. He received a standing ovation for a well delivered and moving speech which is sure to influence the decisions of many that were in the room that day.
One of the last breakout sessions was around Shaping Communities Through Physical Activity. ukactive Research Director Dr Steven Mann was the chair of the session and panellists included Penny Hobman, Deputy Director Integration Strategy Department for Communities and Local Government; Arun Kang, CEO of Sporting Equals; Kathryn Morley CEO of Onside Youth Zones; and Adrian Packer, Founder and CEO of CORE Education Trust and a ukactive Board Member. The session commenced with a statement from Dr Mann who said that 7/10 parents think that anti-social behaviour is due to boredom.
The panellists discussed the various ways that communities can be brought together through physical activity. Arun Kang said he has visited Sikh temples and mosques to discover how best these central pillars of communitycan help encourage physical activity in that particular minority. He suggested that sports and activity associations work together to talk to isolated groups. This would help build a sense of community by putting aside cultural differences, he added.
Dean Horridge, Chair of ukactive Kids, stated that the call to action was amazing, but he also asked where the resources would come from to achieve this. In response, Kathryn said her organisation receives funding from both private organisations and the government and flagged the potential of such a model for eligible fitness organisations.
Dr Mann ended the session by encouraging everyone in the room to connect and create partnerships within the sector.
Overall this year's National Summit was bigger and better than ever before and served as proof that the sector can come together to highlight the significant impact that physical activity can have in tackling some of society's biggest challenges.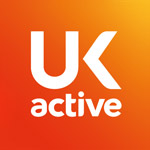 More People More Active More Often