Life Fitness' Indoor Cycling Group (ICG) has announced the launch of Evolution Ride UK, a 100-bike mass participation indoor cycling event, at the Burgess Hall in Cambridgeshire on Saturday 19 January.
Evolution Ride UK will see indoor cycling instructors, enthusiasts and fitness fanatics come together for the biggest mass participation indoor cycling fitness event that Life Fitness has ever held on British soil.
The annual event originated in Germany and has grown exponentially since its introduction in 2003, with more than 650 indoor cycling aficionados coming together in Nuremberg in each of the past two years. As part of Evolution Ride's growth across European territories, the event attracts 250 riders annually in Poland and Life Fitness Iberia hosted its inaugural ride in 2018, with the UK due to follow suit in 2019.
Attendees will experience eight expertly crafted sessions showcasing the best that ICG has to offer, accompanied by live entertainment including an Ibiza saxophonist and an elite dance troop, creating an unmissable indoor cycling experience.
Participants will be pushed to the limit through a series of drills and climbs in an intense game of 'twister' using ICG's Coach by Color system, and then ascend through a virtual landscape with Myride+ in an interval programme designed to challenge both muscular and mental determination in the '3 Peaks' session. The day will close with a unique and energetic party ride inspired by the vivid colours and sounds of a carnival.
Core ICG Business Manager and International Master Trainer Doyle Armstrong, said: "Bringing Evolution Ride to the UK in 2019 is a fantastic opportunity to grow the ICG community here in this country. The event will showcase the complete ICG offering – from equipment to technology and programming – to one of the biggest gatherings of indoor cycling enthusiasts ever in the UK.
"Our aim is to inspire attendees and open their eyes to exactly what is possible with indoor cycling. It's guaranteed to be a fantastic celebration."
Evolution Ride UK 2019 will be supported by official sports nutrition partner AMSPORT UK, a supplier of nutritional supplements which partners with elite athletes, coaches and clubs.
Life Fitness is a global organisation specialising in commercial fitness equipment.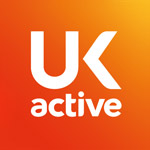 More People More Active More Often