By Dr Neil Fell PhD, Performance Manager, onePT Ltd
Over the past few months it has been widely documented that keeping active, boosting your immune system and maintaining a healthy weight are critical in the fight against this terrible pandemic.
We have read and listened to leading industry figures such as Professor Greg Whyte highlighting how exercise and physical activity can play a crucial preventive role against COVID-19, and a rehabilitative role in the treatment of those who have unfortunately been infected.
As the recent higher levels of restriction have been brought into force, we have further witnessed the fantastic work of ukactive in promoting the case for gyms and leisure centres to be reclassified as 'essential services' during national restrictions. Sadly, my gym in Rochdale has been forced to close by the second lockdown in England.
Here at onePT we have witnessed ourselves the incredible role exercise can play in improving a person's physical and mental wellbeing. We would like to share with you, Tony's story.
Tony works for our Strategic Partner, Exigo-UK (also based in Rochdale), the largest commercial gym equipment manufacturer in the UK. His nickname is 'King of the Rings' as he makes all the boxing rings up at Exigo, (including ones for some very famous clients).
Unfortunately for Tony, who is 65-years-old, he contracted COVID-19 in April and was admitted to hospital on Easter Sunday because of the severity of his condition. There were even a number of serious complications, including pleurisy and pneumonia.
Tony has just started training with us in the past couple of months as part of his recovery from the illness, in preparation for him going back to work. Tony's workplace approached onePT to arrange a membership for Tony to help him in his rehabilitation.
Interestingly, Tony loves his golf, and the focus then was not only to get him fit for work, but also to improve his strength and mobility to enjoy his passion in life.
After Tony was released from hospital he went home and basically could not do very much. He was advised to stay indoors for four weeks, and even after then, going shopping was a struggle due to shortness of breath. He could only walk up or downstairs one step at a time. When the golf courses re-opened in the summer, he went back to play but couldn't pick up his golf bag with one hand.
After just a month of training at onePT, Tony began to walk much better and for greater distances without having to stop for a rest. He can pick up his golf bag with one hand and generally he just feels much better. He recently said to me: "I can do some of the exercises at home, but I often struggle with motivation and there isn't the support on hand to give guidance on my technique or give me some advice. Basically, without the golf course or this gym being open, I haven't got anything to focus on. The gym and golf have been fantastic for my physical and mental health."
In terms of Tony's training regimen, there has been a strong focus on balance and mobility, particularly for his golf, but also for walking. On his first session, John Carroll, his Personal Trainer, even asked Tony to bring in one of his golf clubs so he could make the mobility exercises relevant to him. At onePT, we find that if you can focus on a person's likes and passions, then members will get so much more enjoyment out of their session and it definitely helps keep their interest.
Each week, John has progressed Tony's training – from the initial mobility work to adding in some strength exercises, with a balance of pushing and pulling movements, while improving Tony's aerobic fitness using the curved treadmill (providing a more natural walking action) and the lower-body cross-trainer.
Tony is at the point now where he continues to do some of his mobility and stretching exercises every day at home (and often twice a day), and especially before he goes for a round of golf.
Tony is keen to get back to work and the training is helping him increase his physical fitness as normally he would be on his feet for eight or nine hours a day.
Tony said: "I'm not doing this to become a muscle man, I am doing this to build up my strength to get back to work, as I'm a welder and my role is very physically demanding. I have been doing this type of work since 1972."
Tony is awaiting further chest x-rays but his consultant is extremely pleased with his progress and especially that he is engaged in a structured and progressive physical activity programme and playing golf.
Just before the second lockdown came into force, Tony won a golf tournament – finishing first in a field of 42 players. He was so chuffed – although he is really disappointed and frustrated that both gyms and golf courses have been forced to close again.
Look out for the latest stories and blogs in our Together series on the ukactive News page and Journal. For the latest sector guidance and daily analysis, visit the ukactive COVID-19 hub.
If you are a ukactive member and want to share your story, please contact your account manager or send an overview of your story to: press@ukactive.org.uk.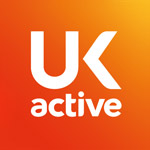 More People More Active More Often