Inverclyde Leisure has launched a brand-new Technogym SKILLBIKE studio at the Waterfront Leisure Complex in Greenock, Scotland.
The brand new cycling studio features 16 bikes, aimed at offering an interactive and immersive experience. The SKILLBIKE has an interface that offers users feedback and enables them to track performance.
Real-time graphics appear on a large projector screen to display a virtual race or performance set up, allowing the class to compete with each other as well as challenge themselves.
The new studio was launched in October with a series of classes led by Scottish National Road Race Champion Jennifer George, who competes across the world in the Professional Peloton and is also a Master Trainer for Technogym.
The boutique-feel studio was designed by Inverclyde Leisure with support from Bigwave Media and features black walls emblazoned with motivational messages.
The Waterfront Leisure Complex will increase the number of indoor cycling classes from 10 to up to 60 sessions each week.
Kieron Vango, CEO of Inverclyde Leisure, said: "I'm thrilled with our new SKILLBIKE studio and confident our cycling classes will appeal to all our customers, both new and old.
"Cycling is a wonderful form of low-impact exercise that anyone can do. Our SKILLBIKE classes are suitable for all levels of ability – from elite athletes and cycling enthusiasts to beginners and those who are more used to traditional indoor cycling classes."
A full day's training was provided by a Technogym Master Trainer, helping the Inverclyde Leisure team to learn and understand the benefits of the product, including the feature-rich console and real gear change technology.
Steve Barton, Managing Director at Technogym UK, said: "We are delighted to work with Inverclyde Leisure on creating this fantastic new space at The Waterfront Leisure Complex. The studio's functionality and design aesthetics are in perfect balance.
"The SKILLBIKE is the latest innovative product in the SKILL LINE range, offering an immersive data-driven cycling experience for users. This studio is testament to the growing popularity of cycling and group fitness experiences."
Inverclyde Leisure manages the area's leisure facilities, which include two swimming pools, one leisure centre (including an ice rink), seven fitness gyms, three sports centres, five outdoor pitches, 17 grass parks, three community venues, one athletic stadium, voluntary-managed community halls and an indoor bowling club.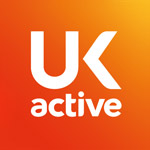 More People More Active More Often