ukactive CEO Steven Ward outlines ukactive's priorities for 2019
The past year has been another story of growth and development for the physical activity sector – leaving no doubt that we are the engine room driving towards a more active Britain. Indeed, over half a million more people got active through gym sessions and fitness classes in 2018 than 2017, according to the most recent Active Lives Survey.
But how do we build upon that momentum to deliver even more in 2019? At ukactive we have set out four key priorities for the year ahead…
Uniting the movement of an active nation
A key theme of National Summit 2018 was partnership. Why? The importance of physical activity is now being recognised by more than just our own sector. Partners in Government, in local health, in the private sector, all see the value and necessity to work alongside us – helping transform the health of our nation in game-changing projects, initiatives and programmes.
Our sector is a marvellous thing. Expansive, diverse and growing. The recent Active Lives survey has shown, once again, that it is the backbone of an active nation. Without its efforts, participation in sport and physical activity would have imploded. It is our growth that carries the hopes of an active nation. "I look forward to working with all our major partners, such as Sport England, Public Health England, NHS England and decision-makers in Scotland, Wales and Northern Ireland to make the greatest impact through collaboration with our sector".
In 2018 we launched Active Uprising, an annual moment to celebrate this movement in all its glory and chart its future course. There are many challenges ahead, some internal within the sector but many more lie in the realm of realising the growth we want to see and building the partnerships that are essential to make it happen.
Turning Generation Inactive to active
No segment of our population are active enough, from youngest to oldest. But unhealthy habits begin in childhood, so combatting physical inactivity in our children and young people is a vital priority in the next 12 months at ukactive.
We launched Generation Inactive 2.0 last year, plotting the next chapter in the health of Britain's children. 2019 will see us to drive the recommendations set out in the report, including developing schools into community hubs, integrating health, education and social care provision within school facilities.
Transforming working life
Office life is killing us. A Lancet study found that sitting for eight hours a day is as dangerous as smoking, so clearly we have to do more to get employees active in the workplace.
We are seeing an increasing recognition from employers that getting staff active is vital, supported by initiatives such as Flying Start, run by partner AXA PPP Healthcare as part of National Fitness Day. In the next year we want to see physical activity become a central pillar of every workplace, and will urge Government to support active workforces by expanding the cycle-to-work salary sacrifice scheme to include gym passes, exercise equipment and exercise classes.
This is an area we will be exploring at great depth in 2019, as we feel it is the next major front in our continued war against inactivity.
Reimagining ageing
Older people are the least active age group in Britain, leaving many suffering from ill-health, frailty and mobility issues as they age, putting increased burden on already stretched NHS and social care system.
Our report on active ageing in 2018 – Reimagining Ageing – set out the challenge and opportunity that faces the sector in this area. We can continue the growth of the sector, and have a transformational impact on the health of the nation, by addressing the productivity gap that sees us poorly serving the generation of people growing older.
This is going to require a sector wide response, from the nature of our programming, to considering our promotions, the perceptions of our services and the diversity of our professionals. The report called for older people to join the physical activity sector's workforce, and the response since has been overwhelming, with leading training providers getting behind the cause. It'll be fantastic to see each of the applicants in action, inspiring their peers into physical activity.
Another key recommendation is for capital investment in Wellness Hubs, which place physical activity facilities alongside libraries, police stations and GPs as a single community focal-point. Existing Wellness Hubs have had a huge positive impact on older populations – 2019 will see their continued roll-out, empowering our sector to keep older people healthier for longer.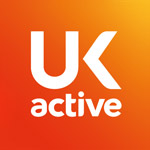 More People More Active More Often