ReferAll has expanded its management team to meet increased demand for its software solutions, which help operators to run and analyse complex medical referral schemes.
Alan Louden, who has more than 20 years' experience in the industry, has been appointed as Head of Business. He is joined by new Head of IT, John Skinner, and Matt Langley, who will be Head of Development.
Louden joins ReferAll from 3D body scanning company, Shapewatch, where he held the role of Global Sales and Marketing Director. He has experience of working in local authority leisure and with the Scottish Rugby Union, for Life Fitness as Global Accounts Manager EMEA and also for Virgin Media Business.
He said: "Despite the undeniable body of evidence to support their impact on the health and wellbeing of the nation, lifestyle services such as exercise on referral and weight management schemes remain under the constant challenge of funding constraints.
"ReferAll has an incredibly important role to play in helping organisations involved in the commissioning and provision of these lifestyle services to reduce the administrative burden and so free up their capacity for improved delivery, while at the same time allowing for real-time monitoring and evidence-based evaluation of outcomes.
"The robustness of ReferAll's data-set, now sitting at 825,000 patient records, highlights its position as a thought leader within the lifestyle referral space; a position I will be working to extend by increasing client relationships and commercial partnerships."
John Skinner has 31 years' experience in the world of information technology, with a business awareness that spans the private sector, NHS Healthcare, manufacturing, technology services and the London Metropolitan Police.
"I have spent the past eight years focusing my career along the management stream and my aim is to align ReferAll to all the key standards around IT in the industry, including cyber essentials security, NHS DSP toolkit compliance and ISO27001:2013," he said.
Matt Langley has worked in the web and market research industries for nearly 20 years and will be working to develop ReferAll's digital products as the new Head of Development.
He is passionate about cutting-edge technologies and creating feature-rich applications, APIs and automation services.
"I look forward to working with ReferAll to create market-leading technical solutions, which will help organisations to efficiently commission and provide the best exercise on referral and lifestyle solutions for their customers," he said.
The new team will support ReferAll with a host of new clients that have come on board in the last month, including Oldham Community Leisure, Lambeth Council, Central Bedfordshire Council and Bedfordshire Rural Community Trust.
Stuart Stokes, ReferAll's co-founder and Managing Director, said: "It's a great coup for us to have these three new recruits joining the team and marking a new direction following Mike Carey's retirement. Mike was ReferAll's co-founder and has retried after 10 years with the company as technical director.
"I am thrilled about the opportunities and possibilities that are now available to us with the new team in place."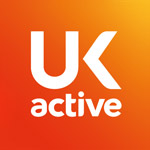 More People More Active More Often