Alzheimer's Society UK and Dementia Action Alliance have partnered with social enterprise and leisure operator Places Leisure and leisure sector eLearning provider Elearn4business to develop a leisure-specific dementia awareness online training programme.
Physical activity can play an active role in improving the nation's mental health and wellbeing and have a major impact on a range of mental health conditions and dementia. According to the Alzheimer's Society, the UK's leading dementia charity, studies show that physical exercise can have a significant impact on wellbeing, such as improving mood, confidence and self-esteem.
Dr Steve Mann, Head of Healthy Communities at Places Leisure, said: "As a social enterprise and community leisure operator we recognise our responsibility to make our services and facilities as accessible as possible for all members of our communities. In the case of dementia, a non-physical and often hard to recognise condition, this begins with awareness among team members.
"It is imperative that all of our leisure colleagues can recognise the signs that someone may be living with dementia, be able to communicate effectively with them, and understand how to provide an experience best suited to that individual.
"This training has transformed the way Places Leisure operates, with the increased awareness enhancing our service and making the facilities that we manage on behalf of our local authority partners more accessible and enjoyable for people living with dementia as well as their carers.
"At Riverside Leisure Centre in Norwich for instance, the centre is an active partner and ambassador for improving accessibility and opportunities for people with health inequalities, sitting on the Norwich City Dementia Action Alliance Steering Group and working in partnership with Alzheimer's Society towards the council's aim of making a dementia friendly city.
"They also host a Dementia Café initiative each month where people with dementia can come along and take part in social and physical activities."
The specialist eLearning programme is informed by best practice and research that's been tailored to the leisure environment. Most importantly, it is informed and shaped by the experiences of people living with dementia.
Dementia is the 'umbrella' term used to describe a set of symptoms that may include memory loss and difficulties with thinking, perception, problem solving or language.
In a leisure centre environment, there are a number of challenges to navigate from difficulties communicating when booking an activity, to lane ropes in the pool being perceived to be gaps, and cluttered layouts causing confusion and trip hazards.
With the benefits that leisure centres can offer, both in terms of health and social benefits, it's imperative that operators are aware of these challenges and can offer the right support.
As referenced in the Dementia Friendly Business Guide Alzheimer's Society 2017,
"accessible environments are incredibly important to support people living with dementia to continue to do things for themselves for longer and access their community. Small changes to layout or signage, for example, can go a long way to reducing stress and confusion." ().
The dementia awareness eLearning programme, developed with training provider Elearn4business, covers a range of topics from common types of dementia and how these can affect people, to how dementia can impact a person's leisure centre experience and effective communication with customers living with dementia.
Rob Latter, from Elearn4business said: "We are delighted to have created and made available a tailored and accessible dementia awareness course that has enhanced accessibility in over 120 Places Leisure facilities across the UK.
"Through our established partnership with Places Leisure it's exciting to see the impact that this type of training can have on our local communities and the difference that it can make to people's lives."
For details on how you can make dementia training available within your organisation contact Rob Latter, Director of Elearn4Business Ltd at roblatter@elearn4business.co.uk or call 01707 270 120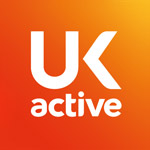 More People More Active More Often