W3Fit has announced an official partnership with ukactive, as it continues to sign operators and suppliers up to its inaugural event in Malta from 4-7 October.
David Zarb Jenkins, Event Director at W3Fit, said: "We are delighted to be able to welcome ukactive onboard. Over the last couple of years, face to face interactions and in-person opportunities to nurture relationships and do business have been extremely limited due to the pandemic.
"As we start to emerge from restrictions, people are keen to get back to face-to-face engagements and our event provides the perfect environment for this.
"Over the coming months, we will work with ukactive to ensure operators and supplies in the UK leisure sector are kept up to date with our news and are encouraged to get involved."
W3Fit is owned and managed by We Work Well Inc., an established global premier hosted buyer event company.
The event will include two days of prescheduled one-on-one meetings between buyers and suppliers, supported by a full education and networking programme.
Steve Scales, Director of Membership and Sector Development at ukactive, said: "This is a great partnership. Collaboration between operators and suppliers, plus the sharing of ideas and experiences are vital to the future success of the industry.
"W3Fit creates the perfect environment for the coming together of minds, resources and expertise that will allow innovation and thought leadership to prosper.
"The fact the event is hosted by Malta, one of the most beautiful islands in the world, also adds to the magic of the event."
Bookings for W3Fit are open now – for more information contact David Zarb Jenkins at: david@weworkwellevents.com.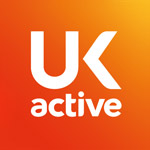 More People More Active More Often