Organisations in every sector say they have learned a lot as a result of the recent pandemic and one of the most positive things is the importance of staff taking time out to look after both their physical and mental wellbeing.
This is not because the work pressure is low (anything but, as the economy tries to recover), it is because the role of workplace health – and the financial/emotional drain of workplace absence – has such an impact on performance that employers can no longer ignore it.
One survey from The British Heart Foundation showed that nearly one in five workers in the UK do absolutely no physical activity during working hours and barely a quarter manage 20 minutes or less over the entire working day – even though physical activity is shown to help staff manage stress, maintain energy levels, and retain a positive outlook on their day, which is so relevant as we learn to live with COVID-19.
Other studies have not only shown employers can reduce short-term absenteeism (as a result of coughs, colds and flu), and long-term sickness absence (due to problems like stress, back pain, heart disease) but are seeing the benefits in the recruitment and retention of staff when the health and happiness of employees is made a priority.
Halo Leisure, leading leisure trust, registered charity and social enterprise which runs 22 health and leisure centres across Herefordshire, Bridgend County, Shropshire, Wiltshire and Gloucestershire, has seen its own evidence of this since launching a workplace wellbeing programme with the Wye Valley NHS Trust in Herefordshire, one of the biggest employers in the county.
Launched in the summer of 2021 as a partnership between Halo Leisure and the Wye Valley NHS Trust, this intervention and prevention initiative aims to really put workplace wellbeing and employees' health and happiness truly on the agenda.
Initially, the Wye Valley NHS Trust had considered employing a full-time member of staff to deliver physical activities for staff. When approached by Halo Leisure, the Chief People Officer for Wye Valley NHS Trust could see the benefits of working with a local provider with considerably more depth and breadth of resources to draw on.
The programme aims to support improved health and wellbeing of 3,600 staff in very direct ways. The menu of activities delivered onsite and in Halo's centres across the county aim to engage with every individual and was developed to improve health in its widest sense – physical and mental.
This includes one-to-one advice and guidance from a Halo fitness professional who has a physical presence in the hospital staff canteen, free body composition readings, discounted membership to Halo Leisure, wellbeing weeks, group exercise classes, free family activities in the pool and racket sports and access to Halo@HOME online workouts.
Alex Haines, Regional Manager for Halo, said: "The programme is about creating a culture where individuals feel valued, supported and happy. Wye Valley NHS Trust has always looked for ways to support teams to this end, but they could see that health was an issue, and there was an opportunity to offer a more dynamic intervention to help empower staff to improve their own personal wellbeing.
"Wye Valley NHS Trust knew it would take time to change the culture of the workplace, and were looking for a long-term strategy to offer immediate and long-term benefits."
Geoffrey Etule, Chief People Officer, at Wye Valley NHS Trust, said: "We employ over 3,600 staff and many of our people are deployed to frontline healthcare. Over the past 24 months the COVID-19 pandemic has affected staff across the Trust in different ways and health and wellbeing concerns have risen significantly. Considering the significant challenges faced by our staff, we are delighted to be working in partnership with Halo leisure.
"Staff are responding positively to the health and wellbeing programmes we have put in place and we are determined to be an exemplar Trust when it comes to looking after the health and wellbeing of our people."
The next phase of the programme will see the addition of nutrition talks, a menopause support group and family fun events such as summer BBQs.
More than 200 members of staff have established an ongoing exercise habit through Halo membership with many more increasing their participation on a pay-as-u-go basis. This has led to a lot of positive feedback.
"I think what this is showing us is that while these are tough times – the toughest many of us have been through – they also present opportunities for new, exciting health initiatives," says Alex.
This article forms part of ukactive's new Essential Series, shining a light on the essential role played by ukactive's members in society today. To find out more or to propose a story from your business or customers, please email press@ukactive.org.uk
Disclaimer: Any views or opinions expressed are solely those of the author and do not necessarily represent those of ukactive.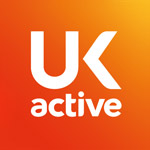 More People More Active More Often