First Aid for Life's Emma Hammett provides advice on the use of defibrillators
Around 30,000 people in Britain every year suffer a sudden cardiac arrest in the community.  A cardiac arrest can affect anyone at any time – from young children at school (often during sports lessons or after-school clubs), to adults when they are at home, work or out and about – and frequently when attending the gym or participating in sport.
A cardiac arrest occurs when there is a disruption to the electrical activity within the heart, preventing the heart from being able to adequately pump blood to the vital organs. It is vital that anyone experiencing a cardiac arrest receives immediate and appropriate treatment, by giving CPR and using a defibrillator.
Defibrillators (AEDs), combined with effective CPR, save lives.
A cardiac arrest is different to a heart attack. A heart attack is when the supply of blood to a part of the heart is dramatically reduced, usually from a build-up of fatty plaques in the coronary arteries, or a blood clot, causing a part of the heart muscle to die.
A heart attack can lead to a cardiac arrest, however there are also many other conditions that can cause cardiac arrest. For some people, exercise can precipitate a cardiac arrest.
A cardiac arrest is when the heart stops beating properly and is unable to pump blood to the vital organs. When someone experiences a cardiac arrest, they swiftly lose consciousness and stop breathing.
Of the 30,000 out-of-hospital cardiac arrests, 80 per cent happen at home and 20 per cent occur in public places. However, cardiac arrests do not only affect older people. Twelve people under the age of 35 die each week from sudden cardiac arrest and 270 children die from sudden cardiac arrest each year whilst on school premises.
What should you do if you witness someone having a sudden cardiac arrest?
Call 999 – or ideally get someone else to make the call and report back to you. You can also put the phone on speaker so you can start CPR without delay. For a child – immediately start with one minute of CPR (five breaths first) and then call for an ambulance.
Start CPR
Get someone to locate a defibrillator (AED) and bring it to you immediately.
Defibrillators are extremely easy to use and you cannot do any harm to an unconscious casualty by using one. If someone is unconscious and not breathing, they need your assistance fast.
Defibrillators talk to you and give you clear instructions what to do. It is vital to give quality CPR in addition to using the defibrillator.
A quick response is vital to someone who has had a cardiac arrest. Every minute's delay giving CPR and defibrillation reduces a victim's survival rate by seven to 10 per cent. Without immediate treatment, 90 to 95 per cent of cardiac arrests prove fatal.
When a defibrillator is used correctly combined with good CPR, the odds of someone's survival can jump from around six per cent to 74 per cent – an incredible result.
The most high-profile case surrounding defibrillators in recent memory involved footballer Fabrice Muamba, who suffered a cardiac arrest in 2012 that caused his heart to stop beating. He was incredibly lucky that the staff at White Hart Lane Stadium had both trained people and an installed defibrillator.
Muamba, who has since retired from the game due to the incident, is an ardent campaigner for the British Heart Foundation to raise awareness of maintaining a healthy heart and the importance of defibrillators.
You can buy a defibrillator for as little as £500. Once you have purchased a defibrillator, it is necessary to have trained people on-site to use it. Most first aid training businesses should include AED training as part of their standard first aid courses.
There is no need to pay for servicing of your unit and batteries should remain viable for five years. A designated person should be responsible for the unit and ensure it remains in working order. It should be clearly signposted and easily and quickly accessible to all staff.
It is strongly advised that you complete an online course or attend a practical first aid course to understand what to do in a medical emergency.
First Aid for Life is a multi-award winning, fully regulated first aid training business, specialising in first aid for sports professionals.
*First Aid for Life provides this information for guidance and it is not in any way a substitute for medical advice. First Aid for Life is not responsible or liable for any diagnosis made, or actions taken based on this information.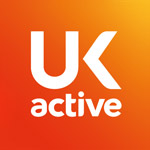 More People More Active More Often