By Phil Horton, Country Director UK, miha bodytec
Research from PricewaterhouseCoopers (PwC) shows that about 16 stores close their doors every day in the UK. In fact, in the first half of 2019, there was a net decline of 1,234 chain stores on Britain's top 500 high streets.
This shocking number is leaving many shops, pubs and restaurants lying empty and it is rising at the fastest pace in nearly a decade. The decline is due to the rise of online shopping, but also the shift in how consumers spend their leisure time. Spare cash is now spent on holidays and 'experiences' over physical items. The cost of this culture shift is thousands of jobs and a general decline in the cohesion of the community.
The growth of electro-muscular-stimulation (EMS) training presents an opportunity to repurpose some of these vacant spaces. Twenty-minute, full-body EMS sessions are suitable for any demographic – young or old, new to fitness or elite athlete, and they are innovative, accessible and well-suited to the sorts of spaces now vacant on the high street.
This offering aligns with today's experience-driven consumer and could be a real driver to get people back to the high street. Imagine the knock-on effect of people going for a cup of coffee or a quick breakfast after a morning EMS session.
Another thing to consider is that EMS studios require very little space. As little as 100 square feet is all that's required to run a successful EMS operation. This allows prospective operators to consider former retail shops or restaurants as possible locations – locations that would not be suitable for traditional fitness providers. As the high street continues to struggle, there is a real opportunity for EMS studios to occupy spaces in desirable city centre locations at favourable prices.
The challenge, of course, lies within planning regulations. Current regulations make it easier to open a fried chicken shop than a boutique fitness studio. Under England's National Planning Policy Framework, gyms and leisure centres can only occupy buildings designated under the 'Class D2' category. Many of the vacant spaces available are designated as a 'Class A1' category of building.
This precludes many prospective EMS providers from using these spaces and it is a real shame because we know the model works. Just look at the more than 500 EMS studios in Munich alone to see how the city has embraced this sort of facility on their high street.
Here lies the perfect opportunity and yet, we're hamstrung by bureaucracy. Changing the category of a building is a complicated and time-consuming process. ukactive's recent call for a radical overhaul of planning regulations is a worthy pursuit – one that will inevitably make it easier for fitness businesses like EMS operators to have a positive impact on England's high streets.
More EMS studios can help get inactive people more active. It can stave off injury or chronic conditions like osteoporosis or sarcopenia. It can help people lose weight, tone muscle, and reach fitness goals. Success in this area would also mean an opportunity to capitalise on the strong social benefits of physical activity to bring communities together.
At a time when physical activity rates are shockingly low in major British cities, we could certainly do with more opportunities for fitness on our high streets. Ensuring our high streets are designed in a way that promotes physical activity is now more important than ever.
Do you have an opinion on how to create a healthier high street? Join us at the ukactive National Summit on 31 October to discuss this topic in more detail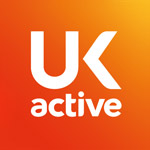 More People More Active More Often