By Marianne Boyle, Head of Partnerships & Strategic Lead Infrastructure at ukactive, and Emma Bernstein, Strategic Projects Lead at Sport England
ukactive and Sport England have enjoyed a productive working relationship for many years – one that has been built upon a common purpose and shared values. Today's announcement of ukactive's role as a System Partner of Sport England cements the importance of this partnership and the impact that both organisations believe working together can have on tackling inequalities and to level up access to sport and physical activity across the country.
The partnership will focus on supporting the structure around local leisure facilities so that every local leisure facility can provide an opportunity for everybody to be active, regardless of your background, gender, bank balance or postcode
This is why the fitness and leisure sector represents one of the largest drivers of activity levels in England, second only to walking for helping people to achieve the Chief Medical Officer's recommended guidelines for physical activity.
In addition to the fitness and leisure sector delivering multiple health-specific programmes from cardiac and pulmonary rehab to weight management and exercise referral, 66% of all prehab and rehab for cancer patients currently takes place within leisure centres. These valuable facilities, providing a range of activities  supported by a passionate workforce have huge potential to do so much more to support the health and wellbeing of the nation, not to mention its social fabric. By working in partnership, we aim to unlock this potential.
While we have worked collaboratively for many years, we are extremely proud of how our partnership has gone from strength to strength over the past two years in particular, and despite the disruption and challenges posed by the COVID-19 pandemic, significant progress has been made in working together to support the continuous development of the sector.
From a focus on the Decade of Change for Public Sector Leisure to the undertaking of the UK's first review of the fitness and leisure sector's digital maturity and effectiveness, the publication of our This Girl Can guide for the sector to better support women and girls, to the launch of Everyone Can, our agenda for disability inclusion and accessibility, together we are making significant in-roads to enabling the fitness and leisure sector to address inequalities and be more inclusive and accessible than ever before.
Of course, none of this would have the desired impact if it was not for the commitment of ukactive members who have not only engaged and contributed to the development of these pieces of work, but have a stronger appetite than ever before to implement the recommendations and drive lasting change.
This partnership and investment provide the opportunity for us to listen, engage and utilise insight and data to identify the key areas that we can continue to support the sector with to enable it to recover, reinvent and grow so that it can become more sustainable and resilient. If we can achieve this, the sector will be empowered to tackle inequalities and achieve our shared ambition to unite the movement and reach many more people, across every community.
As we enter the first year of this five-year partnership, we do so with a forensic focus on these priority areas for the development of the sector:
Campaigns
Children, young people and families
Digital transformation.
Health and wellbeing
Inclusion
Infrastructure
Quality standards.
Running parallel to these crucial developmental areas, we commit to working collaboratively across our workforce and with local, national and devolved governments and the wider sport and physical activity eco-system to support and drive progress within the sector.
We have big ambitions for what we can achieve through this partnership and will not rest until we have built back fitter. There is no reason we should not aspire to be the most inclusive and accessible fitness and leisure sector in the world – this partnership and our members will be integral to making that happen. We look forward to sharing our journey and progress over the coming years.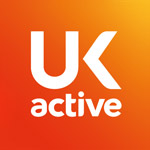 More People More Active More Often