Representatives from the three main political parties have backed ukactive's policy calls for an active nation, following a sport and physical activity hustings in London last night (4 December).
A lively debate at The Kia Oval Cricket Ground saw ukactive's key election policies on prevention, high streets, children and young people, and an active workforce each receive support.
The parties were represented by Tom Watson, the Deputy Leader of the Labour Party; Nick King, former Special Adviser to Sajid Javid and the Conservative candidate for Makerfield, Greater Manchester; and Lord Addington, the Lords Spokesperson for Sport for the Liberal Democrats.
Jointly hosted by ukactive and the Sport and Recreation Alliance, the invite-only event was attended by members of the ukactive Strategic Partner Group, bringing together leisure operators, suppliers and NGBs.
The hustings, sponsored by Schools Lettings Solutions, provided an opportunity for the audience to challenge the speakers on the limited reference to the sport and physical activity sector in the party manifestos.
On prevention, the politicians agreed that physical activity has a major role to play in the nation's health and reducing the burden on the NHS. Lord Addington said: "If you want to save money, you have to get people active – it's that easy."
For prevention to have more impact, the panel agreed that more work needs to be done to increase the opportunities for all parts of the population to engage in physical activity.
Tom Watson, speaking about his own health transformation and the public health crisis in the UK, said that "it requires middle-aged people with health-related conditions to be more active," as there "will not be enough oncologists in 10 years' time".
The panel were also challenged on what their parties would do to reduce barriers for the leisure sector and encourage growth. Nick King said that in relation to reviewing business rates, there is a clear opportunity to "put forward a case for physical activity", following his party's pledge to reduce rates for pubs, music venues and small cinemas.
Tom Watson spoke about an active workforce being a more productive workforce and, referencing evidence from the ukactive National Summit, said there is a "bottom-line interest to UK plc in ridding people of these public health conditions".
And Lord Addington underlined his party's stance on improving active travel by improving cycling networks to make the option easier for more people.
Finally, Tom Watson summed up the night when he spoke about the need for the physical activity sector to speak with one voice: "As a sector, if you speak with one voice to policy makers, you always get a better outcome."
The hustings was followed by an evening of networking, allowing delegates to discuss the opportunities and share their ideas with the speakers.
ukactive CEO Huw Edwards said: "One of these parties will be in power on Friday 13 December. The opportunity tonight was for our sector to question them and on the role our sector can play for a more active, healthier society.
"ukactive is championing our members and getting them at the top table to help make decisions which will have a transformative impact on people's lives across the country."
Scott Warrington​, Director of Schools Lettings Solutions, said: "It was a proud night for School Lettings Solutions and a hugely important event for the physical activity sector.
"The energy and passion for our work was in full display as we challenged our future government leaders to promote and prioritise the country's health and well-being agenda."
To find out more about our events and joining the Strategic Partner Group,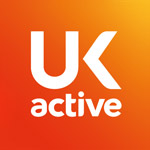 More People More Active More Often