Richard Millard joined the expanding Future Fit Training (FFT) team as a Non-Executive Ambassador back in July; a new consulting role created to better enable the training organisation to respond to the sector's ever evolving needs.
Millard has worked in the industry for more than 40 years and joins Future Fit from Places Leisure, where he retired from his position as Partnership Director in June, having worked with Places Leisure – and before that DC Leisure – for 28 years. Millard also chairs the CIMSPA Sport and Physical Activity Sector Professional Development Board.
Three months into his new role, Millard said: "Over the past 43 years I've developed a particular interest in skills and people/talent development, so it's a privilege to be working with such a forward-thinking training provider.
"Before I started in my new role, I was well aware that the needs of our customers are becoming increasingly complex. I knew the sector needed to pull together more, to ensure our workforce is multifaceted, and has sufficient soft skills and empathy alongside the obvious technical skills. Having been in the role for three months, I realise this is more crucial than ever.
"I think the activity sector is at a bit of a crossroads. Brexit has thrown us into disarray, and everything else has slipped off the agenda. We have got to be prepared for when the country gets back to normal. In order to do that, we need to stop just talking about it and find ways to actually become more joined-up in our thinking. Employers, training providers and awarding organisations should all be working as one to articulate the opportunities we can offer and so attract the best quality people to work in our sector. Only a united effort will yield results.
"I always had a good perception of FFT and their role working with funded learning, but am rapidly realising their approach is truly cutting edge. I've been impressed with how genuinely the FFT team wants to drive the sector forwards. They truly are altruistic, and the introduction of the Legacy Awards this autumn, to commemorate FFT's 25th anniversary, is proof of this.
"The awards have been created to reward those individuals who are passionate about training and making a difference to their clients and communities and, in doing so, giving something back to the sector. The awards will give 25 finalists the chance to win from a prize pot totaling £75,000 of training and business support and, crucially, the opportunity to make their own difference to the industry. FFT's directors are getting a real thrill from seeing young talent unlocked and are looking forward to seeing how the winners will give back to the industry."
Since starting with FFT, Millard has also become involved in the Raising the Bar initiative, which is being run in conjunction with CIMSPA and Sport England. Raising the Bar is aiming to improve the quality of training and help professionalise the sector by identifying opportunities and ensuring the sector's staff are as developed and prepared as possible for the rapidly changing needs of the population.
"My involvement in the Raising the Bar initiative has provided me with invaluable insight into the needs of our sector and, more importantly, employers' needs at the current time, and I am looking forward to being at the forefront of that as FFT helps to deliver this Sport England funded initiative over the next two years."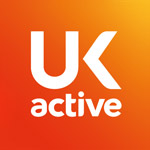 More People More Active More Often