ukactive has today (21 February) announced that Steven Ward will step down as CEO after more than 12 years with the organisation.
Following the approval of ukactive's business plan by its Board, Steven has decided the time is right to take up a new role as Chief Transformation Officer at the Madrid-based fitness operator Ingesport, owner of the GoFit brand.
Steven joined ukactive in 2006 as a policy intern, rising through the ranks before taking a leadership position as Executive Director in 2015 and then as CEO in May 2017.
During this period he helped position ukactive as a driving force behind public health policy, leading the award-winning campaign to "Turn the tide of inactivity" in 2014, and the publication of Blueprint for an Active Britain in 2015. ukactive also deepened relations with key agencies and forged new partnerships with corporate brands including Sainsbury's, Nike and AXA PPP healthcare.
Steven was instrumental in establishing ActiveLab, the world's first start-up accelerator programme for emerging fit-tech companies tackling physical inactivity, and the Future Leaders programme, which has nurtured more than 100 high-potential leaders.
Chair of ukactive Baroness Tanni Grey-Thompson said: "It has been a pleasure to work with Steven, right from our first meetings to my time as Chair. I would like to thank him on behalf of all our members, partners and staff, for the outstanding commitment and leadership he has shown in establishing ukactive as the can-do organisation for improving our nation's health.
"His story is one that should inspire us all; showing how ukactive has grown a leader all the way from intern to CEO.
"Steven's energy and passion for the physical activity agenda – and the members ukactive is here to serve – have helped to drive change within our sector, and he will leave the organisation in great shape as we enter the next phase in our growth.
"He has built an excellent team, with the full backing of the Board, Councils and major members, and we look forward to the next chapter in our urgent mission to get more people more active more often."
Steven said: "It has been an honour and a pleasure to lead ukactive for the past four years. I am proud of the progress we have made; from the development of a world-class board to forming a uniquely talented team, and developing innovative ways to add value to our members and partners.
"During this year's planning process, it has become clearer than ever that we are entering the next phase of our development, and after an incredible journey now is the time for me to take on a new challenge elsewhere and for new leadership to take ukactive to the next level.
"I'd like to give a heartfelt thank you to all our members, partners and colleagues who have made this such a unique part of my life. I will always wear the ukactive badge and pursue its mission with pride."
Steven will leave ukactive in April, with the ukactive Board set to begin the appointment process for a new CEO over the coming weeks. Interim arrangements will be confirmed shortly. 
To learn more about ukactive's business plan, read the blog here.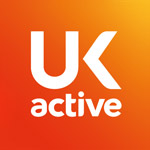 More People More Active More Often