The Royal Society for Public Health (RSPH) and Future Fit Training have a entered a new strategic partnership to provide education and support for people working in health and fitness.
The partnership builds on the work of both organisations to recognise the growing role of exercise professionals in improving the public's health. In 2018 RSPH and ukactive published Going the Distance which highlighted the important role the UK's 57,000 exercise professionals can play in improving public health.
Future Fit also published 'Raising the Bar' – a report which identified areas where exercise and fitness professionals excel, and aspects of the roles which require improvement.
The findings from both reports highlight the need to equip the fitness industry with better qualified professionals.
As part of the new partnership, students who complete Future Fit's new 'RSPH Level 4 award in Nutrition' will gain automatic entry to membership of the RSPH.
Launched fully in January 2019, the course is designed to provide students with the knowledge needed to advise a variety of clients on how best to meet their nutritional needs – with a focus on more specialist diets including plant based and older adults.
Upon completion of the course, learners will enjoy a number of benefits:
Each will receive an annual certificate of membership and will become Members of the Royal Society for Public Health, the world's longest established public health body.
Use of the exclusive post-nominals of MRSPH after their name.
Each member will have access to a variety of networking events, plus regular newsletters and the peer reviewed journal, Perspectives in Public Health – with the opportunity to gain extra CPD (Continuing Professional Development) points and pick up extra skills.
Elaine Briggs, Head of Education at Future Fit Training, said: "We are really excited to be entering into this partnership with the RSPH and look forward to collaborating on further qualifications which will help to bridge the gap between the fitness, nutrition and public health sectors."
Duncan Stephenson, Director of External Affairs and Marketing at the Royal Society for Public Health, said: "This initiative recognises the broader role of the exercises professional workforce in supporting individuals to lead healthier lives, and our partnership with Future Fit will provide a convenient, and unique way for those working in the health and fitness sector to be recognised by RSPH and supported in their careers."
Future Fit is a ukactive member. To find out more about the benefits of ukactive membership, click here.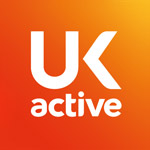 More People More Active More Often