By Professor Greg Whyte OBE, Chair of the ukactive Scientific Advisory Board and Professor of Applied Sport and Exercise Science at Liverpool John Moore's University
During the first year of the COVID-19 pandemic more men have died from COVID-19, however, women's wellbeing has been more negatively affected than men. Women spent more time on household work and childcare. We also know that women reported higher anxiety, depression (moderate to severe) and loneliness than men (ONS, 2021). Furthermore, the impact of lockdown on exercise has disproportionately impacted women, with a growth in gender inequality in activity levels.
Despite this gender inequality, inactivity has increased for both men and women as a result of multiple lockdowns. While the headlines generally focus on the 40% of the population that fails to reach the recommended physical activity guidelines for health, it is the emergence of a new chronic condition that is fast becoming the key culprit in the inactivity epidemic: 'sitting disease'.
Prior to the COVID-19 pandemic, the average UK working adult sat down for nine-10 hours per day, accounting for more than 60% of their waking day (this rises to up to 75% for office workers). Worryingly, the older we get, the less active we become, spending more than 10 hours each day sitting.
'Sitting disease' contributes to a range of preventable health conditions, including the two leading causes of workplace absence: back injuries and mental health disorders (stress/depression/anxiety). In 2017, 1.3 million workers suffered from work-related ill-health, which equated to 25.7 million working days lost. This has been estimated to cost up to £29bn per year for UK business.
In contrast, increasing activity at work (more active, more often) can have a significantly positive impact on health. Substituting one hour of sitting with walking each day has been linked to a 13% reduction in all-cause mortality and, just standing for one hour each day results in a 5% reduction in all-cause mortality (Weiler, 2016).
The impact of multiple lockdowns has led to a dramatic expansion of home working, which is predicted to remain following the pandemic. The impact of 'living-at-work' has resulted in a worrying increase in sitting time, which has increased on average by two hours per day (14 hours per week), leading to the relabelling of the national lockdown as the 'national sit-down' (ukactive, 2021).
Following three lockdowns, motivation to exercise is at a record low for many Brits. The falling motivation is associated with a host of factors, including: a reduction in exercise options following the closure of the leisure and fitness sector; fear of catching or passing on coronavirus; inclement weather; shorter daylight hours; the pressures of working from home; and home schooling.
Given we spend so much time at work, increasing work-related physical activity is a must. Recommendations suggest the initial target should be two hours per day of standing and light activity, increasing to four hours per day (Weiler, 2016). In addition to increasing activity in the workplace, ie stand-up desks; walking meetings; active breaks etc, supporting physical activity promotion around the working day will have a positive impact of population health and wellbeing.
Active transport schemes, ie Cycle to Work, have been effective in increasing activity, however, the rise in home working and the loss of the daily commute requires a different approach to increase activity. ukactive has requested that the Government extend the Cycle to Work scheme to include a wider array of physical activity opportunities and accessories, including fitness trackers and gym memberships in order to support the health and wellbeing of the working population. Examining the value of this 'Workout from Work' scheme, an independent cost-benefit-analysis by accountancy specialist Saffery Champness found that for every £1 spent on the scheme, the Government would save over £2.60 in NHS treatment costs and increased productivity – helping to tackle the sedentary office cultures fuelling the UK's physical inactivity crisis. The analysis shows it would lead to a surge in activity participation, and total savings to HM Treasury of £240m.
The COVID-19 pandemic has had a profoundly negative impact on health and wellbeing. If we are to avoid an ongoing public health catastrophe, we need to urgently address the legacy of lockdown inactivity. Promoting workplace activity has the potential to improve health and increase productivity as we recover from the impact of the pandemic. The time to act is now if we are to ensure a rapid and successful return to health, wealth and prosperity.
References
Office of National Statistics (ONS) Coronavirus (COVID-19) and the Different Effects on Men and Women in the UK, March 2020 to February 2021. February, 2021
Weiler, R. Sedentary Lifestyles: Our 21st Century Inactivity Health Nemesis. APPG Health Group and the Health Foundation, 2016.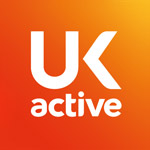 More People More Active More Often