ukactive has announced a new partnership with Situ Live,  physical and digital retail destination launching at Westfield in London this summer, to help inspire people to discover fitness and wellbeing products that help them achieve their life goals.
Through the partnership, ukactive will collaborate with Situ Live on campaigns and events centred around getting more people active. As part of the ukactive Strategic Partner Group, Situ Live will have access to policy updates and the latest insights from the physical activity sector to support its expansion.
Warren Richmond, Founder and CEO of Situ Live, said: "ukactive is an incredible organisation which has done so much to improve the physical health and wellbeing of the nation. We are delighted to be partnering with them and to collaborate on key projects to get more people, more active, more often.
"Through the ukactive Strategic Partner Group, we have connected with many forward-thinking brands and suppliers who see the value in having their products bought to life in a retail setting, and we are looking forward to continuing to evolve these partnerships."
Steven Scales, Director of Membership and Sector Development at ukactive, said: "We are thrilled to announce a new partnership with Situ Live, which is keen to partner with our members, using its impressive retail space to showcase innovation, products and services.
"This creates an exciting new route to market and increases brand exposure for health, fitness and wellness services.
"The ability to share consumer trends between our networks will support ukactive members by providing insight into ever-changing consumer behaviours. This will help members map the customer journey and will support in the development of marketing and campaign plans.
"The Situ Live experiential venue offers another great location for ukactive, its members and strategic partners to deliver key campaigns directly to new audiences."
If you are interested in showcasing your products at Situ Live, you can find more information and get in touch at: www.situlive.com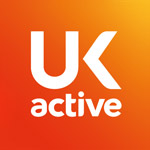 More People More Active More Often