ukactive has issued the following response to the publication of Sport England's Active Lives Survey
Huw Edwards, ukactive CEO, said: "The Active Lives Survey (ALS) captures a period which was incredibly challenging for the whole sport and physical activity sector. Gyms, pools, leisure centres and studios were closed for five months and then had restricted access when they were allowed to reopen. The overall drop in activity levels shows the importance of these facilities to communities, as their closure and restricted access has clearly impacted this national activity decline.
"A considerable amount of credit should go to our members as their tenacity was evident for all to see as they looked to survive this existential threat. Furthermore, the sector has set standards in safety that have been the benchmark for any sector, and this continues today with only one case per 100,000 visits. This is hugely important as we enter another period of uncertainty around COVID-19.
"Looking forward, our members require continued support to aid their recovery and return to pre-Covid levels of customers. There has been very strong recovery in parts of our membership base, but that will become fragile if further support is not provided, and other parts of the membership still require essential, immediate support. This includes not only support on issues of commercial rent and the National Leisure Recovery Fund, but also recognition of wider operating challenges facing many sectors.
"Finally, if we are to learn the lessons of this pandemic that still threatens us, we must improve the nation's health. Gyms, pools, leisure centres and studios are the engine room of activity in this country, supporting tens of millions of people each week, and the ALS clearly shows the impact of their closure.
"We can transform the nation's activity levels and improve the nation health with a new partnership with Government. ukactive's "shared ambition for growth" set our clearly how gyms, pools, leisure centres and studios can secure over five million new members to their facilities by the end of the decade.
"This will require both the continued growth and support of the sector, integral to our partnership with Sport England, and also the growth of our partnership with Government where it uses all the levers it has to unlock the potential of the sector. This would include not only future investment to support facility renewal, but also reforms to business rates, VAT, planning regulations, and also placing these facilities at the heart of new campaigns and incentive programmes that aim to stimulate activity.
"This is something the Government has in its grasp and we look forward to working with them to deliver this shared ambition for growth."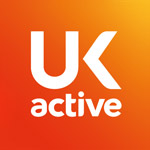 More People More Active More Often