ukactive has welcomed the Government's announcement allowing the legal reopening of indoor fitness and leisure facilities from Saturday, 25 July, in England.
The announcement follows work between the Government, ukactive and Sport England to agree a safe plan for reopening gyms, leisure centres and other indoor facilities, including the development of new Government guidance also announced today.
Last week, ukactive hosted a delegation of Government, Sport England and public health officials including Deputy Chief Medical Officer Professor Jonathan Van-Tam and a member of the SAGE team, on visits to a number of its members' sites to demonstrate how the sector is setting up its facilities safely.
The decision means that indoor gyms and leisure facilities will be able to reopen legally, so long as they meet the requirements contained within the Government's guidance.
Called 'Operating safely during COVID-19 for providers of grassroots sport and gym/leisure facilities', the new guidance credits the work of ukactive and its members, who proactively proposed practical, responsible and safe measures for the reopening of facilities.
Following the forced closure of fitness and leisure facilities on 20 March, ukactive has been bringing together the expertise and input of representative members from across the private and public sector to inform both its lobbying activity and sector safety plans.
ukactive's consultation led to the release in May of the recommended framework for reopening, which was provided to the Government to help inform its official guidance.
The Government guidance covers the key operational considerations for reopening, and is supported by an updated edition of ukactive's framework which complements the guidance by providing further information for operators.
As gyms, leisure facilities and other providers continue to prepare their sites and workforce for reopening, ukactive's newly launched Fit Together campaign will provide practical tools and resources for operators.
Alongside Fit Together, a new programme of webinars will provide commentary and insight on the guidance, addressing key areas such as risk assessments. ukactive's COVID-19 Impact Report will also be updated to show revised modelling for the recovery.
ukactive will continue to work with the Government and sector partners to establish the further support required by many organisations throughout the reopening phase, from Government support for upcoming rent payments, to increased support for jobs and staff on furlough, and ring-fenced funding to sustain public leisure operators.
Huw Edwards, CEO of ukactive, said: "Today's confirmed reopening date means an end to much of the uncertainty for thousands of leisure facilities and their staff in England, as well as millions of customers looking forward to their return.
"This is a health crisis, so we now look forward to playing our central role – using our facilities and staff to help combat COVID-19 by strengthening the physical and mental health of people in every community.
"We also welcome the publication of the Government's guidance, which credits the work of ukactive and its members, who proactively proposed practical, responsible and safe measures for the reopening of facilities.
"We know that many people have missed their favourite activities, workouts and sports over the past four months, and will be keen to return when their local facilities reopen.
"The health and safety of staff and customers is the number one priority for our sector. Having demonstrated to Government and public health officials the hygiene and social distancing measures in place, our sector looks forward to showing customers they can return to their gyms and leisure facilities safely and confidently.
"It is important to stress that we are not yet out of the woods, as we seek to secure urgent financial support from the Government to ensure that reopening is financially viable, both for private and public operators.
"Recognising that there are different strategies across the UK's devolved governments, it is vital that they work with us to deliver successful reopening plans across Wales, Scotland and Northern Ireland, with the latter set to reopen gyms tomorrow (Friday)."
Tim Hollingsworth, CEO of Sport England, said: "For the millions of people who have missed going to the gym, playing their favourite sport indoors, heading for a swim or training with their teammates, today's news is an important step forward and testament to the hard work so many have put in to preparing to restart and reopen.
"Now, more than ever, there is recognition of the vital role sport and activity plays in supporting people's physical and mental health so there is a massive opportunity as we emerge from lockdown to truly embrace the idea that exercise is essential to our wellbeing and to recognise the opportunities all around us to be more active.
"We are also acutely aware that many providers, specifically public leisure centres which are such valuable assets in their communities, are facing significant financial challenges and many are at risk of being unable to reopen fully or may remain closed. We will continue to work closely with government and key partners to help these operators to get as much as support as possible."
Tara Dillon, CEO of CIMSPA, said: "We are delighted that the sector in England has finally been given the go-ahead to reopen indoor sports, fitness and leisure facilities.
"The hundreds of thousands of dedicated people who work in the sector can now plan to get back to work safely and help millions of people to stay fit and healthy, which in itself is one of the best ways to combat the threat of Covid-19.
"We are also in close consultation with the Government on the potential to increase the numbers that can take part in group training outdoors, with social distancing."
Mark Tweedie, Chief Executive of Community Leisure UK, said: "Half the population use indoor facilities and leisure centres to undertake their regular exercise so this news is important to the majority of the population.
"It will really help people to build back their physical and mental health after a prolonged lockdown period and will mean some of most vulnerable people in our society can use leisure facilities to build resilience to Coronavirus and to rehabilitate if they are in the recovery phase.
"We now need to focus attention on the need for ring-fenced Government financial support for public leisure services, without which we will see many of our cherished community leisure centres unable to open, and for those that do, many will become unsustainable because of significantly reduced income due to social distancing measures."
To read ukactive's initial press statement in full, click here.
To view the official Government guidance and download ukactive's supporting documents, visit the ukactive COVID-19 hub.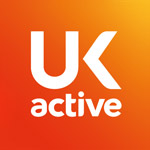 More People More Active More Often