ukactive member Jubilee Hall Trust has been recognised for the first time in the Great Place to Work 2019 rankings, after being named as one of the top 25 Best Small Workplaces in the country.
Great Place to Work ranks organisations based on how they build a successful workplace environment for their employees, with Jubilee Hall Trust taking 23rd in the category for Best Small Workplaces.
The charitable sports trust saw more than 320,000 visits to its facilities and programmes in 2018/19, with 25% of those being concessions.
To determine an organisation's ranking, Great Place to Work administers their Trust Index survey to employees, which represents two thirds of its final score.
The remaining third of the score comes from a business-driven questionnaire that evaluates each organisation's HR and leadership practices, policies and culture.
The announcement was made at a gala dinner held at London's Tobacco Dock on 8 May.
In addition to the top 25 ranking, Jubilee Hall Trust also received the Excellence in Wellbeing accreditation for its continued commitment to workforce health.
Phil Rumbelow, Jubilee Hall Trust CEO, said: "As a customer service-focused business, it is critical that we recruit and retain great people and motivate them to deliver our promises every time. We are delighted that 94% of our staff agreed that we were 'a great place to work' and this award is recognition of the ongoing commitment of all of our managers and their teams.
"The Great Place to Work standard enables us to benchmark ourselves against the best, identify our strengths and develop a plan for continuous improvement."
Jubilee Hall Trust are ukactive members. To find out more about the benefits of ukactive membership, click here.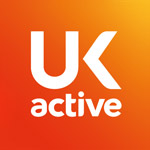 More People More Active More Often