ukactive Principal Investigator Dr James Steele has led a delegation of researchers who presented at the American College of Sports Medicine (ACSM) Annual Meeting and World Congress, in Minneapolis, USA.
The ACSM Annual Meeting and World Congress is the largest academic gathering in exercise science – with more than 10,000 experts in attendance over five days.
Dr Steele was invited to address leaders from the sector, delivering a talk entitled, 'How much effort does it take for hypertrophy? Understanding the psychobiology of effort and its manipulation in resistance training.'
The delegation included five ukactive-affiliated PhD students from Coventry University, each of whom presented their work at the Conference.
Nikita Rowley, who is supported by ReferAll, presented 'Effects of Exercise Referral Schemes on Physical Activity Levels'
Samuel Tuvey, affiliated with Premier Sport, presented 'In –situ testing of cardiorespiratory fitness and body mass index of school children in the UK'
Nadja Willinger, supported by Active Nation and presenting DataHub data, presented 'Member movement rates of fitness facilities in England'
Brett Staniland, affiliated with GOFit Lab, presented 'Effects of a 12-week structured exercise intervention on cholesterol'
Jorge Lopez-Fernandez, affiliated with GOFit Lab, presented 'A weekly structured physical activity program enhances short-term retention of middle-aged adult fitness centre users'
Each of the PHD students is being supported in their PHD studies by ukactive members, as part of ukactive's aim to facilitate connections between the ukactive membership base and promising research in exercise science.
Dr James Steele said: "The invitation to present ukactive's work on the world stage is reflective of its quality and the impact we hope it will have. Our presentations at the ACSM Annual Meeting demonstrated the vital role played by industry partners and ukactive members in supporting our research.
"This has facilitated our expanding understanding of physical activity and exercise, and the support provided towards PhD programmes through these relationships is helping shape the next generation of research leaders in our field."
ukactive is seeking further opportunities to link-up with members that can engage in research with PhD students, helping to build a broader knowledge base for the sector and providing support for researchers.
For more information on research opportunities, please email research@ukactive.org.uk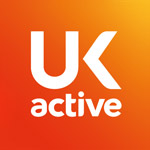 More People More Active More Often