The worlds of health and fitness, sport and technology will descend on Manchester tomorrow (Thursday 21 June) for Active Uprising, a three-day celebration of physical activity.
The event, which seeks to put the UK at the epicentre of the global movement to get more people active, includes the industry's biggest conference, awards night and a weekend of community events.
Greater Manchester has been gearing up to host the event, with Mayor of Greater Manchester Andy Burnham set to speak at the Active Uprising Conference at Manchester Central on Thursday, where he will share his views on the importance of physical activity in building cohesive communities.
The Conference, supported by headline sponsor Willmott Dixon, will also see some of the leading Fit-Tech start-ups in the world compete in ActiveLab Live!, with the audience voting for the best new product to get people active.
On Thursday night, the leading lights from across the UK will be in town for the glittering ukactive Awards, with the industry eagerly awaiting news of the year's best performers.
And Premier League champions Manchester City Football Club are also playing their part, with the club's foundation, City in the Community, leading a Super Movers 10@10 on Friday for local schoolchildren at the world-class Etihad Campus.
The event will kick-start the Active Uprising Weekend – a series of free activities from organisations across Greater Manchester, supported by GM Active, MoveGB, GM Moving, Manchester City Council, local NHS partners and Transport for Greater Manchester.
Chair of GM Active Peter Burt said: "Active Uprising is finally here and Greater Manchester is ready to play its part in delivering an unforgettable event. Physical activity plays a crucial role in both your physical and mental wellbeing, and we look forward to working alongside ukactive to share this message far and wide.
"GM Active is delighted to play a leading role in the inaugural Active Uprising, which marks an important moment for the global physical activity movement."
Mayor of Greater Manchester Andy Burnham said: "Greater Manchester is delighted to welcome ukactive's Active Uprising Conference. This is a great opportunity to celebrate the fantastic work of the physical activity and sport sector in supporting happier, healthier and successful communities across the UK.
"It is also an opportunity to once again lift our sights, set new levels of ambition for our work and come together to shape future plans.
"Here in Greater Manchester, enabling more active lives is at the heart of our ambitions for Our People, Our Place. GM Moving is Greater Manchester's shared plan to lead and support a social movement, where living an active life once again becomes the norm for people of all ages and backgrounds. We are looking forward to welcoming our national partners to learn together, inspire and support each other, and work towards a shared vision."
we're looking forward to welcoming visitors from across the breadth of the UK to our inaugural event so that we can both tackle the big issues and celebrate our successes together, as one movement."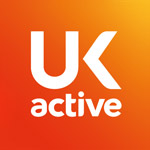 More People More Active More Often