 CATEGORIES
The 2020 categories are divided into 3 award groups:
Business Excellence, Specialist Impact and Individual Achievement.
AWARDS ENTRY GUIDE
The ukactive Awards are the largest and most prestigious accolades of their kind, designed to recognise and celebrate, excellence and innovation across health, wellbeing and fitness in the UK. View the full Entry Guide
GROUP A:
BUSINESS EXCELLENCE
Who should enter?
This category is open to any UK based club or centre that has been operating for at least 12 months by 31st December 2019.
You need not have the biggest facility, or the widest offer; this award is suitable for all types of facilities in the sector with the focus on the degree to which they meet the needs of their customers, staff and the local community. Some example of clubs or centres are:
Small independents
Studios and boutiques
Low-cost budget gyms
Local authority/leisure trust operated centres
Clubs that are part of a nationwide chain.
Entry is according to the region where your club is located:
Assessment Process:
Written Submission > Customer Insight Survey > Mystery Shops & Digital Reviews
What the assessors are looking for?
This award is about running a great business that your customers love going to and your staff love working at – irrespective of the size of the facility, range of services on offer, or the part of the market you serve.
Hints & Tips
Please provide tangible evidence of success in statistics, anecdotes, and facts and figures where necessary and if applicable. Evidence should be concise and stand up to scrutiny.
The assessors will be looking to reward recent success and will therefore expect to see evidence relating to achievements between January 2019 and end of February 2020. While the programme/project/initiative does not necessarily need to be 'new' or 'recent', make sure the successes outlined within your submission fall within these dates.
ENTER NOW
SAMPLE QUESTIONS
Who should enter?
This category is open to any organisation providing a product or service in the fitness, wellbeing and physical activity sector to support organisations delivering frontline services. You have to be supplying your product or service to the sector for at least 12 months by 31st December 2019.
There are a vast number of vital products and services provided to the sector.
Areas such as:
Fitness Equipment
Club Management
Technology Providers (business and fitness technology)
Learning & Development
Professional & Platform Business Services
Apparel
Inclusion & Disability
Assessment Process:
Step 1: Written Submission > Step 2: Judges' House
 What the judges are looking for?
This award is about being a stand-out supplier, striving for excellence and determination to do the very best for your customers.  It isn't about what you do – it's how well you do it.
Hints & Tips
Please provide tangible evidence of success in statistics, anecdotes, and facts and figures where necessary and if applicable. Evidence should be concise and stand up to scrutiny.
Judges will be looking to reward recent success and will therefore expect to see evidence relating to achievements between January 2019 and end of February 2020. While the programme/project/initiative does not necessarily need to be 'new' or 'recent', make sure the successes outlined within your submission fall within these dates.
ENTER NOW
SAMPLE QUESTIONS
Who should enter?
This category is open to anyone or any organisation taking the lead in the re-imagining, re-energising or re-design process, delivery and activating compelling environments and/or spaces that serve to inspire more people, to be more active, more often. You need not have been operating for a 12-month period or even be permanent in nature – but we do need to see evidence of successful and trailblazing implementation/delivery.
This is about innovative and new approaches that push the boundaries.
We are looking for organisations and individuals such as:
Architects
Designers
Builders
Owners
Assessment Process:
Step 1: Written Submission > Step 2: Judges' House
What the judges are looking for?
This award is about being a stand-out, game-changing project – both the idea, its development and execution.
Hints & Tips
Please provide tangible evidence of success in statistics, anecdotes, and facts and figures where necessary and if applicable. Evidence should be concise and stand up to scrutiny.
Judges will be looking to reward recent success and will therefore expect to see evidence relating to achievements between January 2019 and end of February 2020. While the programme/project/initiative does not necessarily need to be 'new' or 'recent', make sure the successes outlined within your submission fall within these dates.
ENTER NOW
SAMPLE QUESTIONS
GROUP B:
SPECIALIST IMPACT
GROUP C:
INDIVIDUAL ACHIEVEMENT
Who should enter?
This category is open to any individual with a story to tell that has impacted and inspired those who they engage with by proving that physical activity can have a transformational impact on health, happiness and wellbeing. We want to hear about the individuals that have used physical activity as an essential part of their life, to go that extra mile for their customers, colleagues, family, friends and communities.
We are looking for stories about:
Volunteers
Instructors
Trainers
Colleagues
Friends
Assessment Process:
Step 1: Written Submission > Step 2: Public Vote via ukactive Awards website
What the judges are looking for?
Our judges want to hear about inspirational, go-getting individuals who change lives – their goals, motivations, challenges and successes. They want to see an extensive track record of showing the impact that they have achieved and who are the very embodiment of the ukactive mission.
ENTER NOW
SAMPLE QUESTIONS
Who should enter?
This award is open to any high performing management team from any type of organisation. We are looking for teams that have had a positive impact through teamwork and demonstrated how they have overcome challenges and celebrated successes through different strategies, development plans and inspirational leadership approaches. Whilst fundamentally supporting the mission of getting the nation more active.
Assessment Process:
Step 1: Written Submission > Step 2: Public Vote via ukactive Awards website
What the judges are looking for?
Judges will be particularly keen to learn how the team worked with colleagues and partners to develop the skills and competencies required to address the challenges, whilst delivering tangible strategies and goals through motivational leadership.
ENTER NOW
SAMPLE QUESTIONS
JUDGES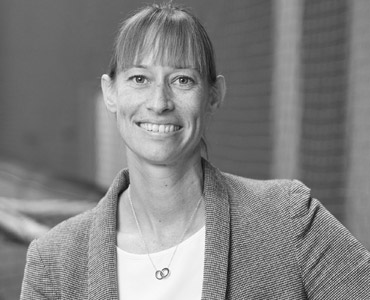 Alissa Ayling is the Head of Sport & Physical Activity for Sense, a national disability charity that supports people living with complex disabilities.
Alissa has led the sports team at Sense for the last 2 ½ years, and has secured over £1.5 million investment following the successful engagement of 2000+ participants within the sport & physical activity programme.
Alissa has over 15 years of experience in the sports industry, prior to Sense she spent 6 years at the Lawn Tennis Association where she led the growth of community tennis in the host boroughs leading up to the London 2012 Games. Prior to working at the LTA, she spent 4 years at Imperial College London coordinating sport for a student population over 16,000.
Before starting her career in the UK, Alissa spent 5 years in the USA on a tennis scholarship, and majored in Psychology receiving academic honours. She is passionate about ensuring everyone has the opportunity to be active, and believes in the power of sport and physical activity to change lives.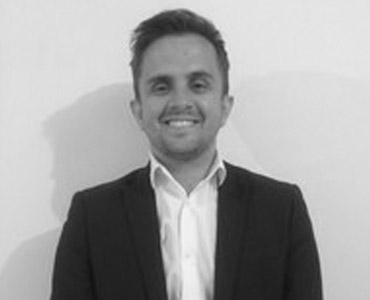 Adam has worked in the sports sector for over 20 years in a variety of roles including being a coach, volunteer, and in a variety of roles for organisations such as Activity Alliance, Sport England, Loughborough University, and The Football Association.
Adam's current role is leading the Disability Team at Sport England, he is responsible for all of the organisations work in this area and has overseen the successful delivery of the Inclusive Sport and Take-up programmes as well as developing relationships with organisations such as Sense, Disability Rights UK, and Mencap.
As well as working in the sport sector Adam is also a qualified mentor and coach. Adam also volunteers as a coach at his local community football club.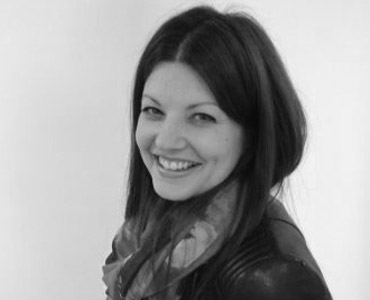 Allison leads the newly created Data & Market Innovation team at Sport England, who encourage the use of both shared and open data to help people get active, and enable Sport England's vision that everyone in England feels able to take part in sport or activity, regardless of age, background or ability.
Current projects include OpenActive (with the Open Data Institute & ukactive), testing the latest Data Analytics technology to increase collaboration across the sector in order to understand consumer behaviour and advocating for digital innovation to focus on removing friction for consumers, particularly those who are less likely to be active.
Allison has worked in the sector for over 11 years, and has accumulated expertise in the fields of insight, behaviour change, business appraisal and finance.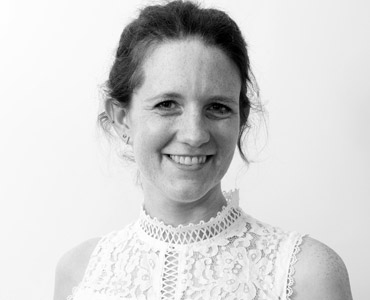 Amy is the Development Manager at the British Universities & Colleges Sport (BUCS) leading on the Physical Activity & Health and Social & Recreational Sport strands of the BUCS strategy, with the mission to inspire and enable students, staff and wider community to become more active more often.
Amy has 12 years of experience working in the sport industry, prior to BUCS she spent six years at Volleyball England in a multitude of different roles including leading on a participation campaign to get more young people playing volleyball.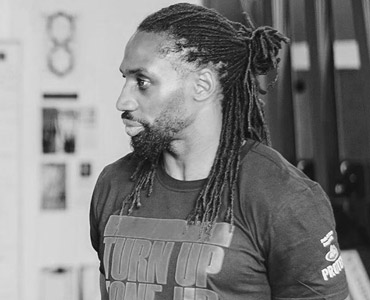 Our Parks was founded by Born Barikor, a former athlete from a council estate in Tower Hamlets, who after finding himself with no money to join a gym but wanting to keep fit, came up with the idea of creating an accessible pathway to exercise for people from lower incomes by working with councils and development agencies to offer the public free outdoor exercise classes. After graduating with a degree in Pharmaceutical Science and a career in sports development and personal training, Born left his job to realise his vision.
Starting with the aim of getting 500 people #FitForFree within the founding borough of Waltham Forest, he has grown Our Parks to cover all London borough plus Central Bedfordshire, Glasgow, East Sussex, Wales, Nottingham, Warwick, Staffordshire and Cornwall, with over 400 coaches and 6 members of staff and 100,000 Parkers (users). As company CEO, Born is involved in every aspect of the business from coach recruitment to new client development, as well as attending many of the Our Parks classes.
Born wants to get 250,000 Parkers fit by 2020. His aim is to create a mass user, sustainable model for free fitness in the future to spread the positive life- changing effects as he knows first-hand that sport, fitness and teamwork can have a beneficial impact on an individual's health.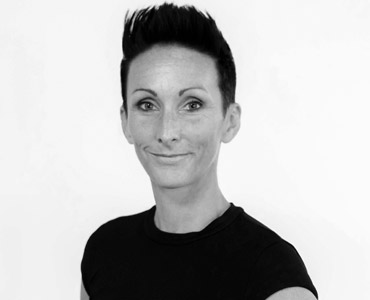 Sophie is at the helm of Total Fitness as CEO, she is one of the youngest CEO's in the industry.
With 20 years' fitness experience, Sophie has previously transformed Fitness First, overseeing strategic growth, and the development of new products and propositions in the UK and overseas.
Sophie applies her passion, unique leadership culture and vast experience to Total Fitness, where the power of people has grown the membership base by 10% this year to date.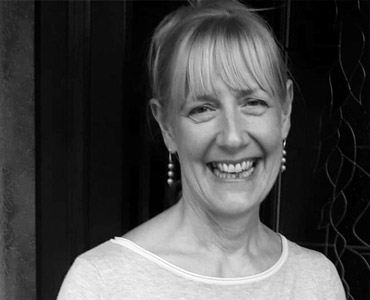 Caroline has worked in primary care for 30 years. As a specialist primary care nurse and psychodynamic counsellor, she developed a successful stress management course reducing GP attendance and prescribing.
She spent seven years as Lead Nurse for Newport Pagnell Medical Centre's Integrated Nursing team and following an MBA, 11 years as managing partner developing an innovative practice encompassing GMS/Provider services and a second wave PCH. The practice has been rated as CQC outstanding.
Now an NAPC Faculty Member, she is passionate about holistic patient care believing that valuing and supporting colleagues, leadership, and population health provision all play a part in achieving those aims.
As part of her leadership within a Primary Care Network, Caroline co produced a course for young people struggling with their mental health jointly with Jake Hibble, from Places for People Leisure Ltd which has evaluated well and continues to support local young people at their local gym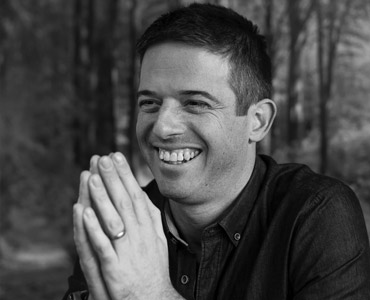 Daniel is the Founder & CEO of Brandwave Marketing - one of the world's leading sports marketing consultancies and the chosen agency of many of the sports industry's leading brands including Adidas, BMW, Scott, Reebok, Les Mills, The North Face, Wiggle, and Salomon.
With a lifetime spent teaching and competing in sports himself, Daniel is passionate believer in the power of sport as a catalyst for positive change on multiple levels. He is also a respected speaker in the global sports industry with key note talks at conferences such as Web Summit, EuroBike, ISPO, Sweat, The OutDoors Show, Elevate, OIA conference, and EOG conference.
Daniel sits on the UK Sport & Outdoor Forum think tank, he is a mentor to fit-tech start-ups as part of UKActive's ActiveLab program, and he is part of the international judging panel for the annual Endorphin Sports Film Awards.
Growing up in Ireland, Daniel competed a Degree in Marketing and a Masters Degree in Business Studies. Following on from that, Daniel worked for 4 years as European Marketing Director for the iconic American surf brand, O'Neill. Daniel founded Brandwave 13 years ago and now spends his time consulting for key clients on their global B2B and B2C marketing strategies.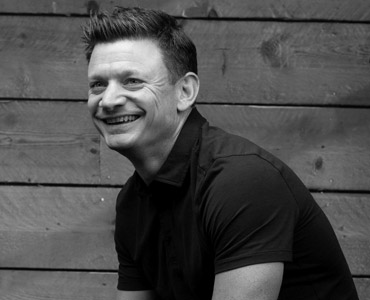 David is Managing Director and founder of 1FitLife, a content creation agency specialising in the Fitness and Lifestyle markets. 1FitLife offers content creation from on-demand workouts to marketing campaigns for product launches across the whole omnichannel spectrum.
An entrepreneur at heart, highly experienced in global business & product transformation, brand & marketing, ECommerce and digital transformation at board level within the fitness, leisure and travel sectors.
David led the gym chain Fitness First through a global rebrand across 16 countries totalling an investment of 225m. The success of this rebrand won the best rebrand in the transform awards of 2015 and he was nominated to join the Marketing Week Vision 100 club as one of the best and most visionary executives.
This then led David on to founding the company Connected Fitness Labs, an award-winning startup which he took from an idea to successful sale within 3 years.
Outside of work, David is a keen triathlete and CrossFitter.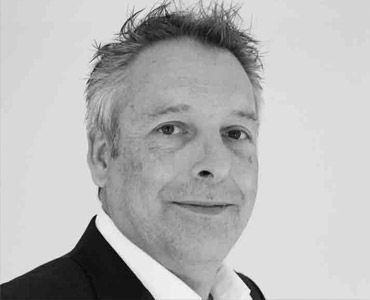 Has worked in the industry since 1985 in many roles such as lifeguard, head pool attendant, duty manager, assistant manager, manager and group manager for the private sector, Local Authorities and leisure management contractors.
His last employed role was with a leisure contractor, taking responsibility for quality, health and safety, human resources and training and development for 60 centres and 3000 employees.
He merged his consulting business of 6 years with Leisure-net Solutions in April 2014. Leisure-net now works with Sport England delivering the National benchmarking Service, County Sports Partnerships, ukactive, Quest, Universities, leisure contractors, Trusts and Local Authorities. Leisure-net delivers customer insight, research, change management, training and development and active-net to the Sport and Physical Activity sector.
David specialises in assisting organisations, to understand that how through an excellent customer experience they can generate referrals, retain customers for longer and enhance the team experience.
His operational and strategic support experience also enables David to play a check, challenge and change role within organisations, in particular working with Loughborough and Warwick Universities.
David's qualifications include an MBA in International Sports Management from Loughborough University, a national Examination Board Occupational Safety and Health Certificate and a Preparing To Teach in the Lifelong Learning Sector qualification.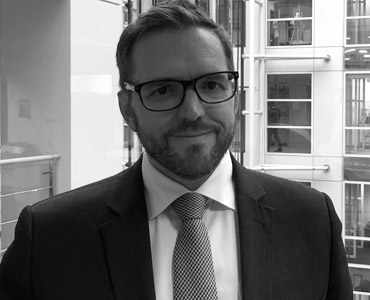 James Sanderson is the Director of Personalised Care at NHS England, leading a range of programmes that are helping to empower people to have greater choice and control over their care. Under his leadership, personalised care has become integral to the Long Term Plan for the NHS, as one of the five major practical changes identified in the plan.
James joined NHS England in November 2015, and was formerly Chief Executive and Accounting Officer for the Independent Living Fund (ILF). The ILF supported disabled people across the whole of the UK to live independent lives through the provision of direct payments enabling the purchase of personal assistance support.
After graduating, James embarked on a career in the private sector before joining the ILF in 2002 to undertake a number of senior roles including Operations Director with responsibility for front line service delivery, and Business Development Director with responsibility for performance development, change management and information governance.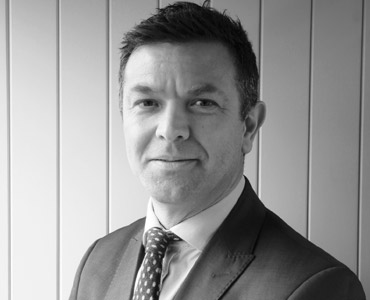 Jamie has built over 30 years' expertise in property – spanning both construction and development. As a founding member of ECVP in 2010, Jamie become Managing Director in 2014. His vision was central to the formation of Inspired Villages under a joint venture with Places for People and he guided the business through its 2017 acquisition by Legal & General, becoming CEO of Inspired Villages Group. The acquisition of Renaissance Villages from Helical in 2017 together with communities in Warwick, Cheshire and Kent plus a large number of other sites make IVG one of the fastest growing Senior Living operators in the UK.
With Legal and General support; Inspired Villages plan to operate and develop a significant number of communities across the UK, both through organic growth and acquisition. Inspired Villages are focused on supporting our ageing population demands in fantastic built environments serviced by motivated and well-trained talent across the whole organisation, with a key focus on holistic wellbeing.
Away from work, Jamie's personal life is focused around family time and sporting pursuits. Whether it's cycling, tennis, running, watching his children play sport or spending time following Leicester Tigers.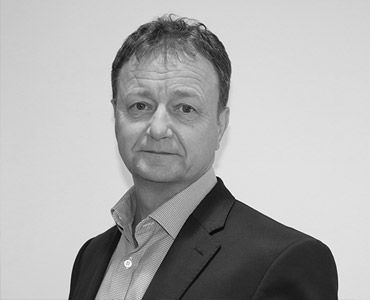 Kevin has spent 30 years in the leisure industry. His experience ranges from sports development and events, leisure contract management and facility rationalisation projects. He was part of the Senior Management team which established the Trust to operate the leisure portfolio in Bexley managing a range of wet, dry and outdoor facilities.
Kevin joined Sport England in 2007. As Director of Capital Investment, he leads a team responsible for lottery investment in major capital projects through the Strategic Facilities Fund. Kevin was on the steering group for the Olympics Aquatic Centre and has overseen the investment into over 60 major sports and leisure facilities with total project costs of over £1bn.
Kevin is responsible for the National Sports Centres at Bisham Abbey, Lilleshall and Plas y Brenin and ran the procurement of the National Sports Centres operating contracts currently let to Serco Leisure and Mountain Training Trust.
In addition to the capital work Kevin oversees the Market Development team, establishing new areas of work and partnerships with organisations such as the National Trust and Forestry Commission. Investing in those partnerships to establish new opportunities for sport and physical activity.
He also leads the Sport England Technical Section delivering design, cost and procurement advice to the leisure sector.
Kevin has a Degree in Sport and Recreation Management, a Diploma in Management Studies.
He has a Yacht Master qualification and enjoys sailing at home and abroad with his wife and friends, as well as being a keen cyclist and golfer.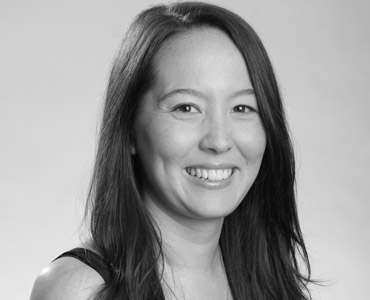 Nao has over twelve years' experience working in the Not For Profit and government sectors in New Zealand, Canada and the UK, where she has worked in public health, community engagement and behaviour change campaigns aimed at children, young people and families.
She is the Commercial Partnerships Lead in the Public Health England (PHE) health marketing team, working also on strategic partnerships with local authorities, NGOs and NHS partners across the country. Nao works on Change4Life, PHE's flagship childhood obesity prevention programme which aims to achieve better health outcomes and lasting behaviour change for communities across England.
Over 4 million families have signed up to Change4Life since it first began and this summer, PHE in partnership with Disney UK, will be launching an exciting national Change4Life 10 Minute Shake Up campaign to help get millions of the nation's children active.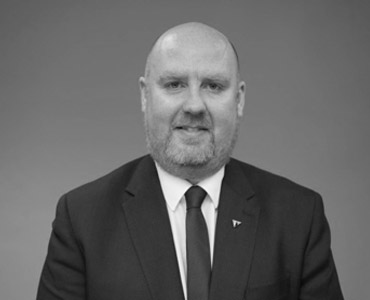 Leisure industry veteran Nick Mennell started out in professional sport with York City Football Club before moving through to sports development within City of York Council. Following this, he gained overseas experience with three years spent operating facilities in Auckland, New Zealand.
Returning to the UK, Nick became part of the team that developed, operated and managed Dearne Valley Leisure Trust and Centre in Doncaster, leaving it three years later turning over £1m. His next move took him back into football as Sheffield United's Academy Operations Manager, running the facilities and developing a leisure division portfolio of circa £11m.
10 years in management roles encompassing Sales to Global Education with fitness equipment manufacturer Life Fitness preceded Nick's joining Willmott Dixon, where his national role utilises his leisure sector network and wealth of experience to full capacity.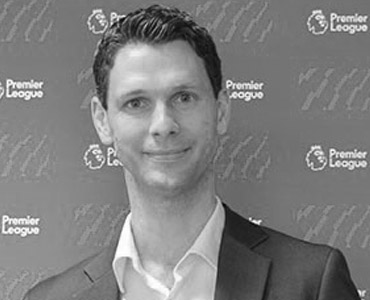 The Premier League has organised the top-flight football competition in England since 1992. In that period, attendances have grown by 60% and media rights are now sold to every territory in the world, making it the world's most watched regular domestic sporting competition.
Nick is responsible for the delivery of the Premier League's community strategy, which aims to use the inspiration of the Premier League and professional clubs to; help young people realise their potential, inspire ambition in communities and schools, support young people to improve their skills on and off the sports field, and invest in facilities and create opportunities in high-need areas. In 2016 Nick was appointed as a Trustee of the National League Trust as the Premier League's representative and also sits on the English Football League Trust's Board.
Before joining the Premier League Nick was CEO of Hertfordshire FA (2009-2014), and County Development Manager at Essex FA (2006-2009) where he also sat on the Board of the County Sports Partnership. His early career was spent at Watford FC's Community Sports and Education Trust and QPR FC in the Community.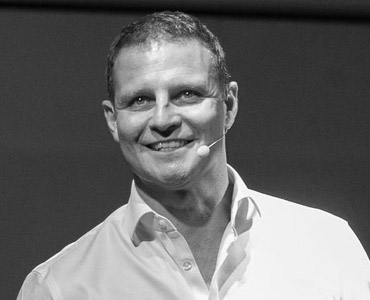 Peter Croft is known for digital transformation coaching, creating and delivering commercial growth through insight and trend analysis, business strategy development and digital innovation.
An experienced C suite senior leader in the fitness, wellness and healthcare markets, Peter is a regular speaker at global industry events having spoken in Europe, South Africa, the US and the UK and was most recently seen speaking at the "IHRSA Convention 2019" in San Diego and at the UK Active "Active Up Rising" Event 2019.
During his career, Peter has spent almost a decade operating health club chains in health clubs now owned by the likes of Nuffield, Virgin and Esporta, ten years running the global account division for Life Fitness and a similar length of time in the digital health sector.
Peter is well travelled and has worked in the US, UK and Europe for extended periods, he specialises in identifying strategic growth opportunities, creating win/win partnerships and championing organisational excellence.
Delegate comments: "Very informative! The way he presented was very catching and inspiring - and even a bit shocking. ….The best workshop of the day!" - "The Benefits of Digital Health for Health Companies Summit" in Barcelona
Personal Life: Peter is a family man with three sporting children and races yachts in a semi-professional fleet.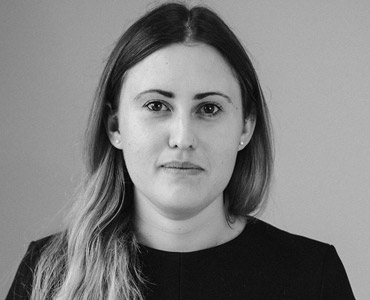 Sarah is a National Partnership Manager at Sport England where she works collaboratively with Sport England's partners to deliver a variety of health and inactivity initiatives.
Previously a secondary school teacher and Account Director at an education agency, Sarah has extensive experience of designing and leading health and wellbeing initiatives for young people.
Sarah was the agency lead for Team GB and Paralympics GB's award-winning youth engagement programme, Get Set, where she was responsible for delivering Sport England funded campaigns, Travel to Tokyo and Think Real, and partner activations such as Get Set to Eat Fresh with Aldi. Collectively, the Get Set family of programmes has reached over 1 million young people since 2015, successfully channeling the inspiration of the Olympic and Paralympic Games to engage young people in physical activity. Sarah was also responsible for adapting a body confidence toolkit for UK schools on behalf of Dove, Dove Confident Me, which has since become one of the most-well known and respected body confidence programmes for 11–14s.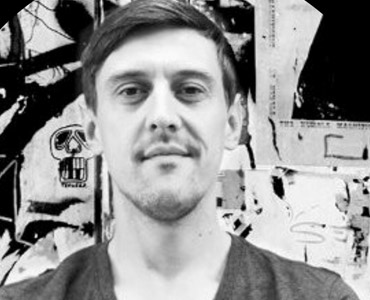 Tom has worked in the creative / marketing industry for 15 years across different sectors. Having spent 3 years leading the marketing charge at the LTA with a focus on grassroots and mass participation.
Tom now works for the Co-op doing all things live and local from putting the brand at the heart of music festivals to launching it into new communities across the UK.