By acting CEO Huw Edwards, ukactive
At Active Uprising on 6 June, I had the pleasure of addressing many of you on the future of the physical activity sector. Our sector has undergone significant growth and change over the past few years, developing rapidly to establish its position today as the backbone of an active nation.
I also recognised that our own organisation has come a long way over a short period. ukactive has grown to do more than ever, from industry-leading events such as Active Uprising and National Summit, to the growth of National Fitness Day and seminal programmes such as ActiveLab and Future Leaders, all the while deepening our sector's engagement with policymakers in Westminster.
All this work is done to support our members, providing an environment where each can thrive and help deliver our shared mission to get more people, more active, more often. As an organisation, we are only as effective as the members that we represent, so we are always looking at how we can improve to deliver more for you.
That's why at Active Uprising I announced the launch of a membership consultation, seeking your views to ensure that we fully reflect your needs. This begins with our first membership survey – a fantastic opportunity for every member to have their say.
But this is just one aspect of a concerted effort within ukactive to deepen our engagement with all of our members, which is vital to ensure that we are united as one body tackling the burning issues that we face together as a sector.
This consultation will build on the work we already do to engage with the membership – such as the elected Membership Council and array of other regular sub-committees we hold, alongside the regular contact maintained by our membership, events and public affairs teams.
This members survey will be a transparent process, where will seek to make the feedback we receive as public as possible, offering an open forum for review, debate and discussion on how we move forward as a sector.
Those recommendations will then inform our wider strategy for the year ahead, incorporated fully into our four-year business plan, ensuring the voice of the membership – your voice – resonates in all of the work we do.
So please join us on this journey, respond to the Membership Survey today, and gives us your views on what is working for you, and what can be improved. I look forward to hearing what you have to say.
The ukactive Membership Survey is being sent to all ukactive members today (18 June) – please check your inbox and have your say.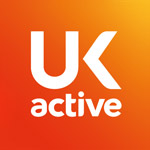 More People More Active More Often