ukactive Strategic Partners McLaren Applied Technologies and L3M have announced a multi-year, global partnership to create a suite of advanced wellness coaching products.
These will introduce new levels of personalisation to the market, helping people get the most from life's big moments.
The partnership combines McLaren Applied Technologies' advanced human performance data and analytics with L3M's powerful, proprietary technology to build an intelligent platform and range of services applications. The first product to be launched focuses on pre- and post-natal support and wellbeing.
L3M's user interface, behavioural change engine and advanced AI technology will be underpinned by McLaren Applied Technologies' health analytics platform, together with human-led guidance based on key insights, to give users a tailored approach that helps them achieve specific, personal wellness goals.
The pre and post-natal wellbeing solution will use data and understanding to ascertain what's most important for both mother and child, and will then provide personalised coaching and recommendations across four key pillars of holistic wellness: movement, nutrition, sleep and mindfulness.
Duncan Bradley, Health Unit Business Director at McLaren Applied Technologies, says: "This is a very exciting announcement for McLaren Applied Technologies.
"L3M has significant experience developing validated go-to-market solutions and, combined with our experience in analytics and data science, we believe we can make a real difference to the lives of new mothers when the first product launches."
Rodrigo Jesus, CEO at L3M Technologies says: "We are thrilled to be working with McLaren Applied Technologies. This partnership will help our customers tackle real life issues through human performance.
"We are starting with a virtual coaching solution, helping new and expectant mums achieve their best selves. There is great opportunity here. We are kickstarting a whole new generation of products and services that will deliver unique personalised value to consumers, and we look forward to launching many more."
McLaren Applied Technologies and L3M are ukactive members. To find out more about the benefits of ukactive membership, click here.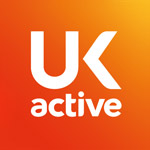 More People More Active More Often