A new study from the ukactive Research Institute alongside Premier Sport has found that school summer holidays are driving 'a major class divide' in children's fitness levels, with the poorest children seeing fitness fall 18x faster than their more affluent counterparts.
The findings form the second part of a landmark study from ukactive and children's activity provider Premier Sport into physical activity among eight and nine-year-olds.
The research – which tracked the cardiorespiratory fitness (CRF) levels of more than 400 children in 13 schools across the North West of England over a 13-month period – was the first study of its kind to measure fitness levels both before and after the summer holidays.
The study gathered widespread coverage, with the Daily Mail noting 'the deadly legacy of lazy school holidays'. Other print coverage included features in the Times, Telegraph, Mirror and Yahoo, with ukactive Research Director and lead author Dr Steven Mann quoted as saying "There's a growing class divide around fitness levels due to the summer holidays and the government must urgently address these Victorian-style health inequalities to give every child a fair chance of a healthy start in life."
Dr Steven Mann took to the airwaves on Tuesday (11 July) to talk further on the study – appearing on TalkRadio, BBC Warwickshire and BBC Essex – noting that "deprived children are being plonked in front of screens for hours on end, while their more affluent peers are able to maintain their fitness levels through summer camps and other activities."
Dr Mann went on to urge the Government to use money from the £415m Sugar Levy beyond the school gates to plug gaps in activity provision and ensure all children can access physical activity from an early age.
The call comes as ukactive Chair Baroness Tanni Grey-Thompson prepares to address the Westminster Forum on Thursday (13 July) where she will call for innovative investment to combat the growing inactivity crisis, particularly around the need to support children and young people.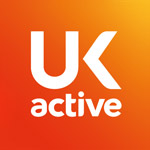 More People More Active More Often